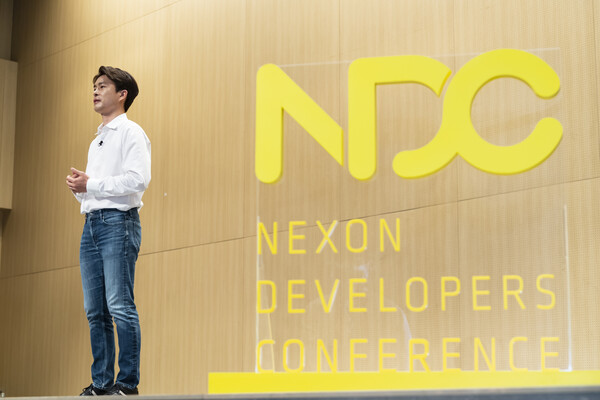 [Digital Today Reporter Choi Ji-yeon] The largest knowledge sharing conference in the domestic game industry, '2021 Nexon Developers Conference (NDC)' hosted by Nexon was opened online on the 9th.
The 2021 NDC will be held online until the 11th, and anyone can enjoy lectures without registration through the NDC website and YouTube channel. There are a total of 56 lectures (48 public sessions, 8 private sessions) to share knowledge in various fields related to games.
This year, we will focus on the direction the game should take in the era of the 4th industrial revolution and new efforts and attempts to make a game that is one step more advanced.
Daehwon Kim, vice president of new development at Nexon, who took the keynote lecture, under the theme of 'the definition of game in the era of the 4th industrial revolution', will look into the new digital play form and culture that is changing in line with the development of technology, and the future of game industry and game developers We talked about the challenges.
Vice President Kim Dae-hwon said, "As the transition to digitalization and virtual reality is accelerating due to COVID-19, a change in which the boundaries of existing industries are collapsing has become a reality. It is a time when new attempts and contemplations are needed to make a game that has it."
In the field of 'data analysis', which was newly established this year, experts who study AI and algorithms such as Nexon Intelligence Labs and NCsoft Knowledge AI Lab will disclose practical examples and know-how that are used in development and service.
In addition, post-mortem lectures that share major issues and solutions that occurred during the development of popular games such as Devsisters 'Cookie Run: Kingdom', Netgames 'Blue Archive', and PUBG 'Battleground' will also be presented.
In addition, the latest development knowledge and experiences in each field, such as game server design, cloud utilization, graphic advancement, and localization know-how, will be shared.
NDC is the largest game knowledge sharing conference in Korea that started as a private in-house event of Nexon in 2007 and turned into a public conference in 2011. In particular, it is sharing trial and error and know-how information in a wide range of fields such as game-related development, planning, and service to promote mutual growth and win-win growth in the game industry.
Author/ Translator: Jamie Kim
Bio: Jamie Kim is a technology journalist. Raised in Hong Kong and always vocal at heart. She aims to share her expertise with the readers at blockreview.net. Kim is a Bitcoin maximalist who believes with unwavering conviction that Bitcoin is the only cryptocurrency – in fact, currency – worth caring about.