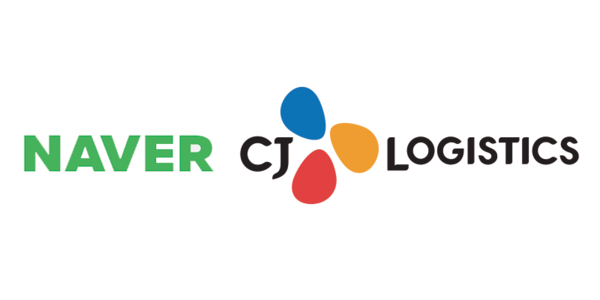 [Digital Today Correspondent Choi Ji-yeon] Naver announced on the 20th that it will start an artificial intelligence (AI) logistics experiment by opening Naver seller-centered fulfillment centers in Gunpo and Yongin following Konjiam in partnership with CJ Logistics.
The two companies plan to operate a fulfillment center dedicated to room-temperature products over 11,000 pyeong in Gunpo in June, and a low-temperature fulfillment center dedicated to fresh food in Yongin in August. The newly opened Fulfillment Center is characterized by having an infrastructure to experiment with smart logistics systems using digital technologies such as AI demand forecasting, logistics robots, and eco-friendly packaging.
Naver plans to expand the application of 'Clova Forcast', which is currently applied to the Konjiam Center, to the Gunpo and Yongin centers. Clova Forcast predicts the amount of Naver shopping orders a day in advance, helping to increase manpower allocation and operational efficiency of distribution centers.
Currently, Clova Forcast shows a forecasting accuracy of 95% even during events with large fluctuations in order volume. In the future, Naver plans to further advance its technology so that it can predict each seller's order volume for each product and build a logistics process system tailored to it. In addition, it plans to introduce an unmanned mobile robot to help process logistics tasks on a trial basis.
The Yongin Center, which is dedicated to fresh products such as refrigeration and frozen, applies a 'cool guardian system' to maintain product freshness and store and deliver products in the best condition, 24 hours a day, 365 days a year monitor in real time.
It is expected that business synergies with brand companies will expand through AI logistics experiments. Brands have the advantage of being able to experiment with various types of logistics processes because they have large volumes and large amounts of big data.
In the future, it is expected that various partnership strategies will be formed as well as technology and platform-based merchant solutions while collaborating in all directions, even to AI logistics. Naver plans to expand its various experiments with brands to the SME ecosystem in the future.
With the opening of the Fulfillment Center, the service scope and product range of 'Order Today, Delivery Tomorrow', which was conducted at the existing Konjiam Center, will be further expanded.
Kim Pyong-song, Naver Business Development Office Manager, said, "By building an advanced AI logistics infrastructure by combining Naver's advanced AI technology and CJ Logistics' sophisticated logistics system, sellers will be able to reduce their logistics-related burden and focus on their business." said
Author/ Translator: Jamie Kim
Bio: Jamie Kim is a technology journalist. Raised in Hong Kong and always vocal at heart. She aims to share her expertise with the readers at blockreview.net. Kim is a Bitcoin maximalist who believes with unwavering conviction that Bitcoin is the only cryptocurrency – in fact, currency – worth caring about.