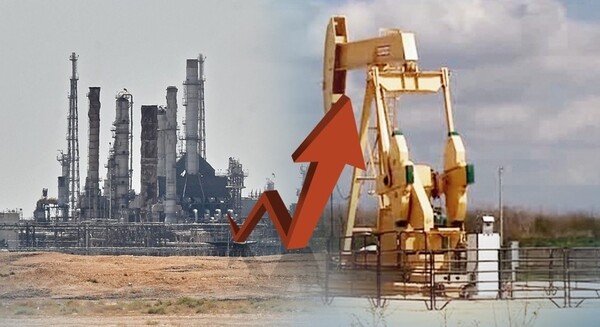 International oil prices are on the rise every day, reaching their highest in more than two years.
Some even predict that this year's oil price could recover to the $100 level for the first time in seven years since 2014.
On the other hand, some view that it is difficult to expect strong upward pressure in the second half of the year as the factors that have already taken into account the rise in oil prices have been largely reflected.
According to the energy industry on the 20th, on the New York Mercantile Exchange on the 18th, West Texas Intermediate (WTI) for July contract closed at $71.64 per barrel, up 0.8% from the previous day.
On the London Futures Exchange, North Sea Brent crude for August ended at $73.51 a barrel, up 0.6% from the previous day.
Dubai oil, which Korea mainly introduces, also recorded 72.78 dollars per barrel on the 16th, the highest since April 26, 2019 (73.45 dollars).
With the spread of the coronavirus vaccine and economic stimulus measures in major countries such as the US and Europe, expectations for a recovery in crude oil demand are rapidly rising, and oil prices are on a high rise.
However, the recent upward trend is much steeper than initially expected. Accordingly, major financial institutions are raising their oil price forecasts one after another.
At the beginning of this year, Goldman Sachs predicted that the oil price (based on Brent) would enter the $75 mark after the third quarter, but in a recent analysis, it predicted that it would break through the $75 mark in the first half of the year and far exceed the $80 mark in the third quarter.
UBS also raised its oil price forecast for the second half of the year to US$75 for Brent and US$72 for WTI.
The US Energy Information Administration (EIA) raised the average price of WTI this year by 5.0% to $61.85 in its 'Short-term Energy Outlook for June'. The average forecast for Brent crude is also raised by 4.7% to $65.19.
Dr. Dal-seok Lee of the Korea Energy Economics Institute said, "The outlook for crude oil demand, which had declined for five consecutive quarters, has rebounded in the second quarter due to the expansion of the spread of coronavirus vaccines and economic recovery in major countries." The continued production cuts by the coalition of oil producing countries and the continued weakness of the dollar also contributed to the rise in oil prices," he explained.
Experts do not believe that this upward trend in oil prices will be easily dampened. This is because oil demand is growing steadily, but inventories and supply cannot keep up.
Oil-producing countries are reducing oil production, and the strengthening of carbon-neutral policies may reduce investment in oil facilities, which is also considered a source of supply instability.
The Wall Street Journal reported on the 14th that, citing experts, "The sharp drop in investment in fossil energy is fueling the rise in oil prices as funds in the energy sector are concentrated on renewable energy such as wind and solar power."
According to a study by Wood McKinsey, an energy consulting firm, the global oil mining cost last year was $329 billion (about 372 trillion won), which is half of what it was in 2014.
In the global oil industry, there is even a forecast that the price of oil will reach $100 within a few months.
According to the Financial Times (FT), commodity trading companies such as Vitol, Glencore, Trapigura, and Goldman Sachs are likely to realize the $100 oil price era due to a supply-demand imbalance where demand continues to increase while oil supply decreases due to contraction in investment. I expected it to be big.
However, there are views that it is difficult to reach the $100 mark as the rise in oil prices is gradually weakening.
Dr. Lee Dal-seok analyzed, "Expectations for an increase in oil demand have already been largely reflected in oil prices, and as oil prices rise, OPEC+ will reduce production and increase production in the future."
"The depreciation of the dollar is expected to stop soon, so I don't think oil prices will continue to rise in the same way in the first half of the year," he said. "There is a possibility that oil prices will fluctuate from the current level of around $70."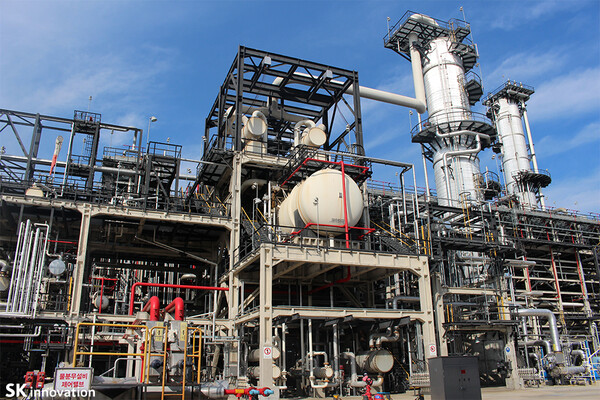 ■ Oil refining industry turns to black… Petrochemical, aviation, and shipping are down
The oil refining industry made a massive surplus in the first quarter of this year due to the 'lagging effect', which allows petroleum products to be sold at a higher price with crude oil purchased at a low price before the price rose.
In the first quarter of this year, SK Innovation and S-Oil's inventory-related profits are estimated at 380 billion won and 285 billion won, respectively.
However, the refining margin, which subtracts the price of crude oil and costs such as transportation and operation from the price of petroleum products, is still far from improving.
In the second week of this month, Singapore's composite refining margin stood at $1.3 per barrel, which is far below the break-even point of $4-5 per barrel.
From January to April of this year, the utilization rate of the four domestic refineries was 72.4%, which is lower than last year (79.8%).
An official from the oil refining industry said, "Even though international oil prices are rising, actual demand for petroleum products is stagnant and refining margins are low."
The petrochemical and aviation and shipping industries have been hit hard by rising costs due to rising oil prices.
The petrochemical industry, which uses naphtha extracted from crude oil as a basic raw material, appears to be deteriorating in profitability due to rising oil prices.
In particular, the future prospects are bleak as the supply of chemical facilities in the US, which had been shut down due to the cold wave at the beginning of this year, is normalized and the expansion plans for ethylene and propylene facilities are completed, mainly in China.
The airline industry has suffered a double burden of rising jet fuel prices in addition to declining sales due to COVID-19.
According to the International Air Transport Association (IATA), the combined jet fuel price was $77.40 per barrel as of the 11th of this month, up 91.4% from June last year and 5.5% from May of this year.
Accordingly, the operating profit of airlines is also expected to decrease significantly. Korean Air expects a loss of 30 million dollars (about 33.9 billion won) per year if the oil price rises by 1 dollar per barrel.
If oil prices rise by 10%, Jin Air and T'way Air are expected to lose 7.6 billion won and 6.9 billion won, respectively.
Although airlines have secured profitability by raising air ticket prices when fuel costs rise, it is difficult for low-cost carriers (LCCs) to do so in the fiercely competitive domestic market.
Due to the rise in oil prices, fuel surcharges for international flights also increased in July, which is expected to increase the burden on customers, such as 4,800-36,000 won per one-way.
The shipping industry, which has been booming for a while due to rising freight rates, is also not resting on tensions over whether profitability will deteriorate due to rising costs.
HMM, the largest container shipping company in Korea, had an oil cost-to-sales ratio of 13-14% between 2018 and 2019, but it also led the best performance as the ratio fell to 10% last year, when oil prices were relatively low.
An official from the transportation industry said, "Airlines are reducing risks through 'jet fuel hedging' and forward contracts to purchase jet fuel in advance when oil prices are low. said
Author/ Translator: Jamie Kim
Bio: Jamie Kim is a technology journalist. Raised in Hong Kong and always vocal at heart. She aims to share her expertise with the readers at blockreview.net. Kim is a Bitcoin maximalist who believes with unwavering conviction that Bitcoin is the only cryptocurrency – in fact, currency – worth caring about.