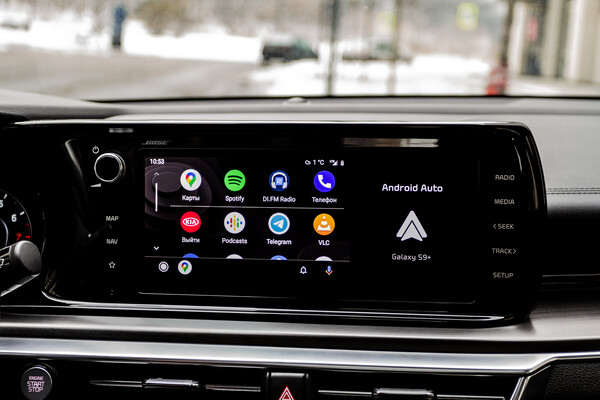 [Digital Today, reporter Jung Yoo-rim] The government has started to check the actual situation regarding the controversy over Google's vehicle platform'Android Auto'.
According to related industries on the 16th, the Korea Communications Commission recently started to check the status of Google Android Auto to determine whether it has violated the telecommunications business law in Korea.
The current telecommunications business law prohibits telecommunications business operators from engaging in fair competition or harming user interests, or any other concern. If a suspected case of violation of the Telecommunications Business Act comes out from the actual condition check, it can be switched to a fact investigation.
Android Auto is Google's vehicle infotainment (information + entertainment) platform, which is said to be installed in most domestic cars.
The problem is that Google has blocked apps from running on Android Auto, such as the One Store and Samsung Galaxy Store, which are not operated by Google Play. For example, if you download music streaming service Genie Music from an app market other than Google Play, Android Auto cannot run it.
Regarding this, lawmaker Yang Jeong-suk (independent) of the National Assembly's Science and Technology Information Broadcasting and Communication Committee pointed out that "the behavior of blocking apps and restricting services only because they were downloaded from other app markets corresponds to a typical abuse of dominance and unfair behavior."
Google has been fined in Italy for a total of 120 million euros (approximately 140 billion won) for making Android Auto compatible with competitors' apps.
In addition, Google is being investigated in various ways in Korea on charges such as abuse of control and unfair behavior in various services.
Since 2016, the Fair Trade Commission is investigating whether Google has established an exclusive position in the market by excluding competitors by forcing smartphone manufacturers such as Samsung to install Android operating systems (OS) as standard. In addition, investigations are underway on the sale of advertising products and the application of in-app payment obligations.
Author/ Translator: Jamie Kim
Bio: Jamie Kim is a technology journalist. Raised in Hong Kong and always vocal at heart. She aims to share her expertise with the readers at blockreview.net. Kim is a Bitcoin maximalist who believes with unwavering conviction that Bitcoin is the only cryptocurrency – in fact, currency – worth caring about.