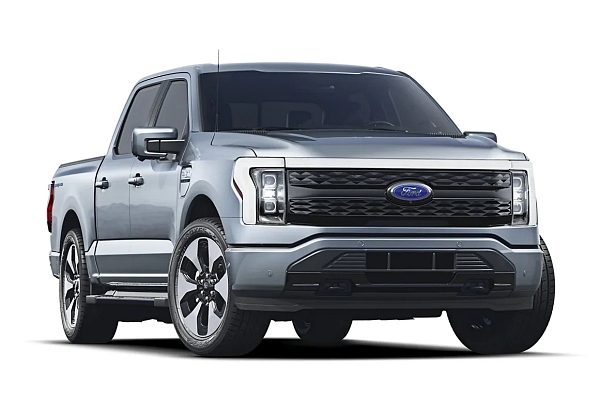 [Digital Today Reporter Hyunwoo Choo] It is reported that the Ford F-150 Lightning Electric Pickup Truck, which is known as a powerful competitor of Tesla Cybertruck, recorded 44,500 reservations only in advance.
On the 22nd (local time), Jim Parley, Ford's chief executive officer (CEO) said through his Twitter, "In just two days, the number of advance reservations for the F-150 Lightning was 4,500 received." The number of reservations in advance is quite unusual in that it is Ford's first electric pickup truck product.
Clean Technica, an eco-friendly media, said that the Ford F-150 Lightning is receiving good responses in the US market. It is recognized as the only electric pickup truck to contain the Tesla Cybertruck scheduled for release at the end of this year.
The F-150 Lightning has the same performance as the Tesla Cybertruck, with a maximum output of 5663 horsepower, a zero-back of 4.4 seconds, and a maximum mileage of 483 km. In particular, a relatively low price starting at $40,000 (about 45 million won) is also a weapon.
In the US automobile market where demand for large pickup trucks is high, the Ford F-150, which is the best-selling vehicle, is electrified, which is expected to absorb a significant portion of the existing demand.
It is predicted that it has provided new options to pickup truck buyers who tend to prefer existing internal combustion engines, continues the reputation of the F-150 series, Ford's recognition in the US market, ease of maintenance, and traditional pickup truck design. .
In particular, ahead of the F-150 Lightning release, US President Joe Biden visited the Ford electric vehicle plant and received a lot of attention as a test drive.
More than 44,500 reservations in less than 48 hours…and counting. The future is here: https://t.co/pbgGgnTVrS #F150Lightning pic.twitter.com/mpAztdfXZX

— Jim Farley (@jimfarley98) May 21, 2021
Author/ Translator: Jamie Kim
Bio: Jamie Kim is a technology journalist. Raised in Hong Kong and always vocal at heart. She aims to share her expertise with the readers at blockreview.net. Kim is a Bitcoin maximalist who believes with unwavering conviction that Bitcoin is the only cryptocurrency – in fact, currency – worth caring about.