Wu Blockchain, a Chinese journalist covering the blockchain and cryptocurrency industry, reported that Bitcoin block #687249 mined today contains 4,075 BTC transactions, the largest ever. This was reported on the 12th (local time) by YouTube.
Meanwhile, the average number of BTC transactions per block is 1,609, a figure that has quadrupled today.
Colin Wu argues that this sudden rise is related to restrictions imposed by the Chinese government this week on bitcoin miners and a sharp drop in bitcoin hashrate, suggesting a slowdown in bitcoin block production.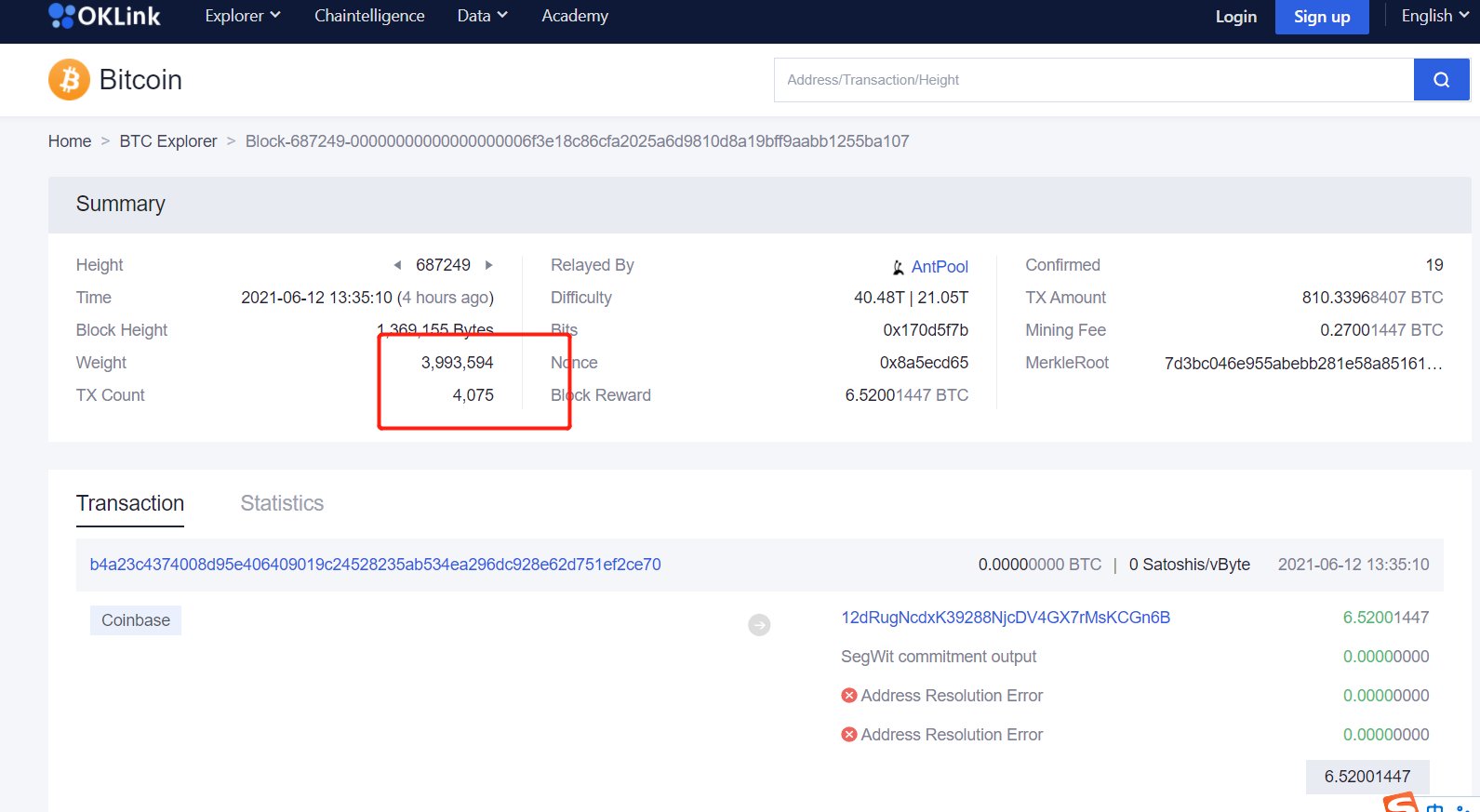 "According to OKLINK data, 687249 Bitcoin blocks with 4,075 transactions appeared on the 12th. It is rare in history that a block contains such a large number of transactions. The reason is that China limits mining and slows block production due to a decrease in hashrate."
※ Coincode, a simple personal blog, is a paraphrase & reference of overseas news. Coin codes are not fact-based and may contain errors. Therefore, coin code cannot be used as a basis for investment judgment. Note please. For quick news, please use Twitter or Medium for each coin.
[Coincode (coincode.kr), if you share it, be sure to leave the source. ]
The post Bitcoin block # 687249 The largest number of transactions occurring at the rate declines and hash … Related appeared first on the coin code .
Disclaimer: The contents of the "Coin Code Spot" section are provided after translation into Korean or English, and are composed based on reliable sources, but it does not mean that the facts of the information have been confirmed. It is not possible to provide opinions, etc. Faster and faster foreign news breaking news can be found at 'coincode.kr' .
FINTECHPOST
Copyright holder © Blockchain Valley::No.1 Korea Blockchain & Fintech Media Unauthorized reproduction and redistribution prohibited
Author/ Translator: Jamie Kim
Bio: Jamie Kim is a technology journalist. Raised in Hong Kong and always vocal at heart. She aims to share her expertise with the readers at blockreview.net. Kim is a Bitcoin maximalist who believes with unwavering conviction that Bitcoin is the only cryptocurrency – in fact, currency – worth caring about.