How $NYAN Can Be A Hero In A World of Animal Cruelty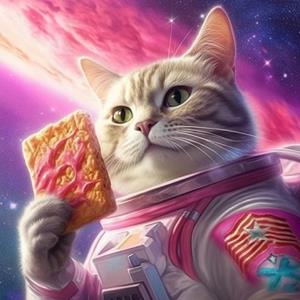 NEW YORK, May 30, 2023 (GLOBE NEWSWIRE) — New York City's groundbreaking cryptocurrency project, NYAN Meme Coin (CRYPTO: NYAN) ($NYAN), is taking a stand against animal cruelty. The project emerges as a beacon of hope amid the distressing realities experienced by animals in Vietnam and China.
Unbelievably, cats and dogs, which we usually associate with warmth and companionship, are commonly used as food in these regions. Moreover, the Yulin Festival, an annual event in Guangxi, China, which perpetuates the mistreatment of animals, is a stark reality check for our furry companions. Their desire for love is often met with unthinkable cruelty.
Amid these harsh circumstances, a Vietnamese woman named Quyen is making a difference. Frequently featured by the media for her tireless efforts, Quyen operates a self-funded animal shelter, aiming to rescue animals from slaughterhouses, providing medical treatments, nourishment, and safe space. Despite her unwavering commitment, limited funds and awareness of her cause make it a daunting task. You can learn more and support Quyen's mission directly from her Facebook page https://www.facebook.com/nhuquyen.huynhthi.10?mibextid=LQQJ4d.
Fortuitously, the NYAN Meme Coin team crossed paths with Quyen due to an unexpected interaction in a Ho Chi Minh hotel lobby. The team had launched the NYAN project, named after the Japanese word for "meow," with a primary objective to support animal welfare, specifically cats. After learning about Quyen's laudable initiative, they were inspired to contribute to her operation.
The NYAN Meme Coin project is unique, leveraging the financial potential of meme coins to fund animal shelters worldwide. Emphasizing support for disadvantaged countries, where even a small amount of money can make a significant impact, NYAN aspires to construct more animal shelters in the future.
NYAN's inspiration originates from a 2011 YouTube phenomenon. A Poptart Cat animation by Sarah June (aka "saraj00n") combined with the voice of Momone Momo saying "Nyanyanyanyanyanyanya!" became a viral sensation. NYAN Meme Coin strives to replicate this internet success but with real-world contributions to animal shelters.
https://twitter.com/Nyanmemecoin/status/1661011804200501248 shows an emotionally charged video where NYAN sponsored an influencer to meet Quyen and learn more about her cause.
NYAN Meme Coin, a project backed by various crypto veterans and whales, operates on a renounced contract, ensuring its trustworthiness by eliminating the possibility of a rug pull. To maintain decentralization and emphasize community, the project team remains anonymous.
Joining the NYAN community gives you an opportunity to make a positive impact on our furry friends' lives.
Through collective effort, we can change lives. Remember, memes are fun, but NYAN is much more than an ordinary meme – it's a movement with a purpose!
For more information, follow NYAN at https://www.nyanmemecoin.com/ and https://twitter.com/Nyanmemecoin.
Contact:
NYAN Meme Coin [email protected] www.nyanmemecoin.com
A photo accompanying this announcement is available at https://www.globenewswire.com/NewsRoom/AttachmentNg/b54e6f49-993b-46c1-bec7-2905af54761f