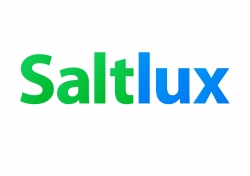 [Digital Today Correspondent Hwang Chi-gyu] Saltlux, a company specializing in artificial intelligence and big data, announced on the 22nd that it had won an order for the 'Intelligent Electronic Trial Service Foundation Construction' by the Constitutional Court. This project is the first project to build an intelligent electronic trial service to be carried out annually until 2024, and the project cost is 2.2 billion won.
The main business contents include ▲building intelligent learning data reflecting the characteristics of the Constitutional Court ▲intelligent civil complaint consultation chatbot service ▲case search service based on everyday terms and meanings ▲building a non-face-to-face business support video conference system, Saltlux reported.
Saltlux plans to build learning data by applying methodologies that have already been verified through the National Institute of the Korean Language's daily conversation/oral corpus project and the National Intelligence Service Agency (NIA) AI learning data construction project. An intelligent chatbot service is also provided. By applying the latest deep learning-based intention analysis technology, the company plans to provide an artificial intelligence chatbot that identifies and responds to questions. We will also advance the case search service that provides case law information that grasps the meaning of words and sentences with semantic-based intelligent search technology.
Saltlux CEO Lee Kyung-il said, "It is a great opportunity to approach the people more easily and conveniently through artificial intelligence in a difficult constitutional trial. I will do it," he said.
Author/ Translator: Jamie Kim
Bio: Jamie Kim is a technology journalist. Raised in Hong Kong and always vocal at heart. She aims to share her expertise with the readers at blockreview.net. Kim is a Bitcoin maximalist who believes with unwavering conviction that Bitcoin is the only cryptocurrency – in fact, currency – worth caring about.