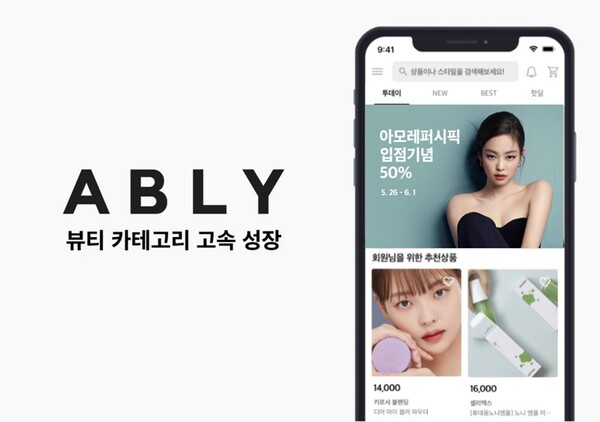 [Digital Today Reporter Jeong Yu-rim] ABLY, a fashion shopping app operated by ABLY Corporation (CEO Kang Seok-hoon), announced on the 22nd that the transaction amount increased more than 20 times in three months after the establishment of the beauty category.
According to Avely, 20% of the brands in the beauty category are recording billions of sales, and the number of cases exceeding 100 million in sales is increasing in just one month.
Avely analyzed that as non-face-to-face consumption enters the daily life, the number of users who purchase cosmetic products through the platform is also increasing.
Avely introduced the cosmetic category in March. It has diversified its products from color cosmetics to basic/skin care and recently hair care products. It is known that major brands such as Amorepacific, including Hera, Laneige, and Mamonde, as well as road shop brands such as Etude, Innisfree, Clio, and Rom'n have entered the store.
Avely cited the fast accumulating reviews as an advantage. The cumulative number of reviews so far has been 14 million, and it is said that the cumulative product reviews of Clio, Etude, and Romn, which have entered Avely, have exceeded 10,000.
An Avely official said, "Avely is being evaluated as the place where you can get the quickest response from the MZ generation. We will do our best to secure new users and provide unique events through collaboration between brands in the future." told
Author/ Translator: Jamie Kim
Bio: Jamie Kim is a technology journalist. Raised in Hong Kong and always vocal at heart. She aims to share her expertise with the readers at blockreview.net. Kim is a Bitcoin maximalist who believes with unwavering conviction that Bitcoin is the only cryptocurrency – in fact, currency – worth caring about.