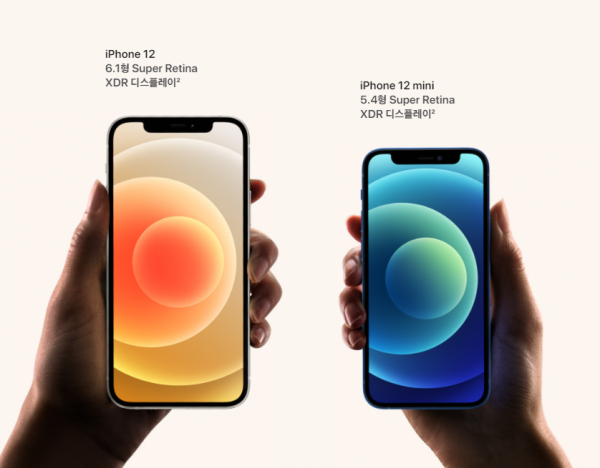 [Digital Today Reporter Choo Hyun-woo] It is reported that Apple has recently stopped production of the 'iPhone 12 Mini', a small smartphone with a 5.4-inch display. It was discontinued due to sluggish sales.
According to foreign media such as Phone Arena on the 21st (local time), Apple decided to stop production for the last time in the second quarter of this year due to the low sales of the iPhone 12 mini model, which is the cheapest and smallest of the iPhone 12 series released last year. .
PhoneArena, citing an insider, explained that the iPhone 12 mini production halt was not a temporary cut, but a permanent shutdown. However, as the iPhone 12 mini stock is sufficient, it will continue to sell in the market. In addition, other expensive models such as the iPhone 12, iPhone 12 Pro, and iPhone 12 Pro Max will continue to be produced.
The production line, which has been spared due to the suspension of production of the iPhone 12 mini, will be converted to preparation for the production of the new iPhone 13 series, which is scheduled to be released this fall.
It has not yet been confirmed whether the iPhone 13 series will be released as a small 5-inch model. However, due to sluggish iPhone 12 mini sales, it is known that the iPhone 13 series is highly likely to be upgraded to a 6-inch or larger display model rather than a 5-inch mini model.
Author/ Translator: Jamie Kim
Bio: Jamie Kim is a technology journalist. Raised in Hong Kong and always vocal at heart. She aims to share her expertise with the readers at blockreview.net. Kim is a Bitcoin maximalist who believes with unwavering conviction that Bitcoin is the only cryptocurrency – in fact, currency – worth caring about.