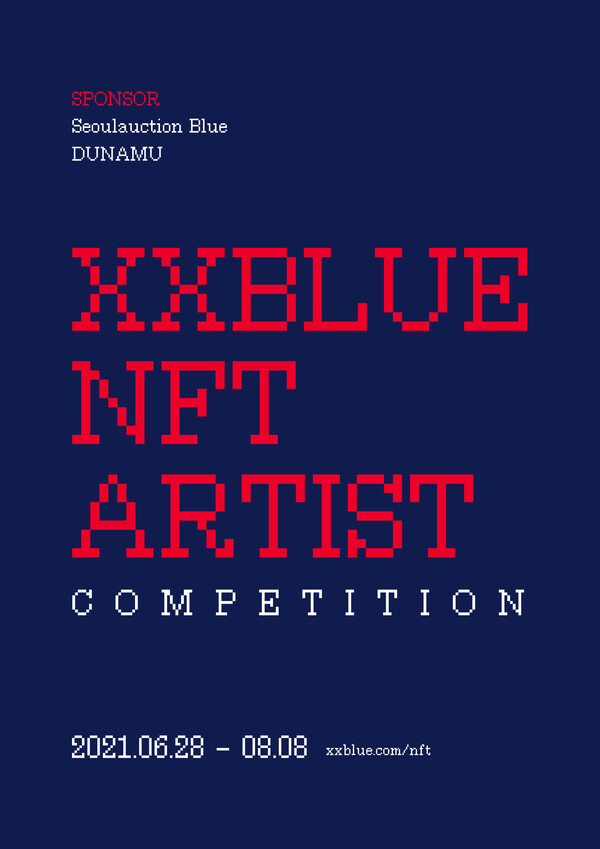 [Digital Today Reporter Jung-eun Moon] Seoul Auction Blue, a subsidiary of Seoul Auction, and Dunamu, the operator of Upbit, will hold the 'XXBLUE NFT Artist Contest' until August 8.
The contest was designed to discover domestic digital art contents and to directly discover and nurture emerging artists. The field of competition is all digital art converted to digital, such as digital images, digital illustrations, computer graphics (CG) images, and 3D images. Anyone over the age of 19 can apply regardless of whether they are new or established artists.
The judges will be judged by five external expert judges, including the president of the Korea National University of Arts, the director of the Daegu Art Museum, the Kakao Communication Strategy Advisor, the Red Dot Design Award judges, and the blockchain experts. They comprehensively evaluate creativity, suitability, and completeness. A total of 30 works will be selected, and a prize of KRW 2 million will be awarded for each winning work.
The winning work is given a prize money and an opportunity to promote the work through NFT publication. NFT is a non-fungible token, a token issued by giving a unique recognition value to real or virtual assets using blockchain technology.
An official from Seoul Auction Blue said, "Through this contest, we will discover excellent digital art artists with potential and provide meaningful opportunities." "We will also create an ecosystem where we can grow together with up-and-coming artists."
Author/ Translator: Jamie Kim
Bio: Jamie Kim is a technology journalist. Raised in Hong Kong and always vocal at heart. She aims to share her expertise with the readers at blockreview.net. Kim is a Bitcoin maximalist who believes with unwavering conviction that Bitcoin is the only cryptocurrency – in fact, currency – worth caring about.