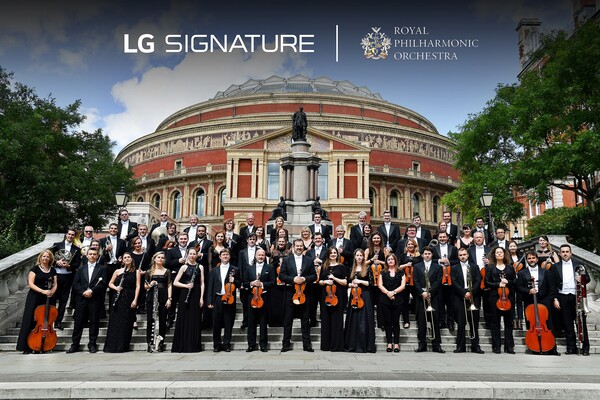 [Digital Today Correspondent Choi Ji-yeon] LG Electronics announced on the 20th that it will announce the ultra-premium value of 'LG SIGNATURE' in partnership with a world-class orchestra.
LG Electronics was recently selected as an official partner of the Royal Philharmonic Orchestra (RPO) in the UK. This year's performance season to commemorate the 75th anniversary of RPO's founding is supported by the premium brand LG Signature.
Under the slogan of 'Art inspires technology. Technology completes art.', LG Signature's slogan is ▲Overwhelming performance based on technological innovation ▲Refined design faithful to the essence ▲Innovative with a different dimension It is a premium home appliance brand of LG Electronics that aims for usability.
Through this partnership, LG Electronics expects to more effectively inform customers who enjoy world-class orchestra performances not only the brand philosophy of LG Signature, but also its technological and artistic values.
LG Electronics plans to allow customers who use LG smart TVs such as OLED TVs and Nanocell TVs to enjoy the highlight video of the RPO 75th Anniversary Concert to be held at the Royal Albert Hall in London, UK this September. Is expected. In particular, this video is produced in 8K resolution.
LG Electronics is conducting premium marketing in various fields such as culture, art, and sports to widely publicize the differentiated value of LG Signature.
Until recently, LG Electronics has collaborated with Pushkin Museum of Art in Russia, American Ballet Theater in the United States, and La Scala Opera Theater in Italy to promote LG Signature's innovative technology and artistic value. Also, since 2017, it has been an official sponsor of the world's five major women's golf tournaments, the Evian Championship.
"We will continue to carry out premium marketing using culture, art and sports to effectively promote the brand philosophy and sincerity of LG Signature," said Beom-seop Lee, managing director of LG Electronics UK.
Author/ Translator: Jamie Kim
Bio: Jamie Kim is a technology journalist. Raised in Hong Kong and always vocal at heart. She aims to share her expertise with the readers at blockreview.net. Kim is a Bitcoin maximalist who believes with unwavering conviction that Bitcoin is the only cryptocurrency – in fact, currency – worth caring about.