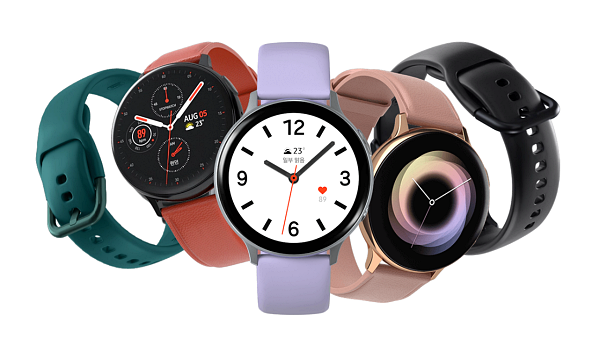 [Digital Today Reporter Choo Hyeon-woo] Samsung Electronics rose to the second place in the global wearable market in the first quarter of this year.
According to data released by market research firm IDC, Samsung Electronics shipped a total of 11.8 million wearable devices during the first quarter of this year. This includes smart watches such as the Galaxy Watch, smart bands, and wireless earphones.
Samsung Electronics' global wearable market share was 11.3%, similar to the same period last year, but shipments increased by more than 35%.
The number one market is Apple. Apple maintained its No. 1 position in the market by shipping a total of 30 million wearable devices, a 19.8 percent increase over the same period last year. The market share was 28.8%.
China's Xiaomi is third in the market after Samsung. Xiaomi shipped a total of 10.2 million wearable devices in the first quarter of this year, recording a market share of 9.7%. However, shipments fell 1.8% from the same period last year.
In the first quarter of this year, the total shipments of wearable devices worldwide totaled 104.6 million units. This is an increase of 34.4% compared to the first quarter of 2020. The increase in demand for wearable devices for personal users after the COVID-19 pandemic is interpreted as the main background.
Author/ Translator: Jamie Kim
Bio: Jamie Kim is a technology journalist. Raised in Hong Kong and always vocal at heart. She aims to share her expertise with the readers at blockreview.net. Kim is a Bitcoin maximalist who believes with unwavering conviction that Bitcoin is the only cryptocurrency – in fact, currency – worth caring about.