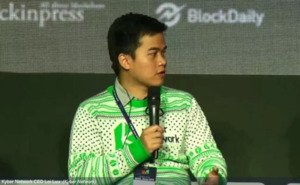 [Digital Today reporter Hwang Chi-gyu reporter Kyber Network, an Ethereum-based decentralized exchange, recently announced that it has decided to cooperate with Polygon Network, an Ethereum layer 2 solution, to strengthen decentralized financial (DeFi) liquidity.
Kyber Network will expand to the Polygon Network on June 30 and launch the first liquidity mining program of the Dynamic Market Maker (DMM) protocol, which was introduced two months ago, on Ethereum and Polygon.
"This collaboration will give the Polygon ecosystem access to the capital-efficient and flexible Kyber DMM protocol," said Roy Lu, co-founder of Kyber Network. It will give us more power to get involved."
The Rainmaker program aims to bring more liquidity to the Ethereum and polygon-based DeFi ecosystem. KyberNetwork is offering a three-month $30 million reward to Kyber DMM liquidity providers for the Rainmaker program.
Polygon liquidity providers receive $5 million, with the remainder paid to Ethereum liquidity providers.
Recipients can use Kyber Network Tokens (KNC) or Matic Tokens for liquidity mining. KNC tokens can also be staked in Kyber DAO, which participates in Kyber Network governance and receives voting rewards.
Author/ Translator: Jamie Kim
Bio: Jamie Kim is a technology journalist. Raised in Hong Kong and always vocal at heart. She aims to share her expertise with the readers at blockreview.net. Kim is a Bitcoin maximalist who believes with unwavering conviction that Bitcoin is the only cryptocurrency – in fact, currency – worth caring about.