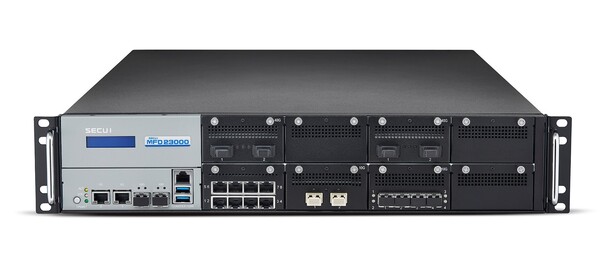 [Digital Today Correspondent Hwang Chi-gyu] SECUI (CEO Hwang Ki-young) has launched 'SECUI MFD 2.0', a security product dedicated to responding to DDoS attacks for portals and e-commerce companies that generate large amounts of traffic.
According to the company, 'Secui MFD 2.0' provides functions necessary for DDoS security products, such as high-performance HW platform-based large-capacity attack response and optimized response for each type of attack through sophisticated analysis functions.
It is also equipped with a 40G network interface card (NIC) to reflect customer requests to support large-capacity network infrastructure environments. This makes it possible to effectively defend against large-scale DDoS traffic attacks that have rapidly increased in recent years, SECUI explained.
It also has a dashboard function, which improves the convenience of reconnaissance and false positive analysis for DDoS attacks, and adds that it is possible to configure and display screens for each type of DDoS attack and set one-click security policy for attack events.
SECUI plans to aggressively target the launch of new products not only in the existing manufacturing, finance, and public markets, but also in portal sites and e-commerce companies.
Author/ Translator: Jamie Kim
Bio: Jamie Kim is a technology journalist. Raised in Hong Kong and always vocal at heart. She aims to share her expertise with the readers at blockreview.net. Kim is a Bitcoin maximalist who believes with unwavering conviction that Bitcoin is the only cryptocurrency – in fact, currency – worth caring about.