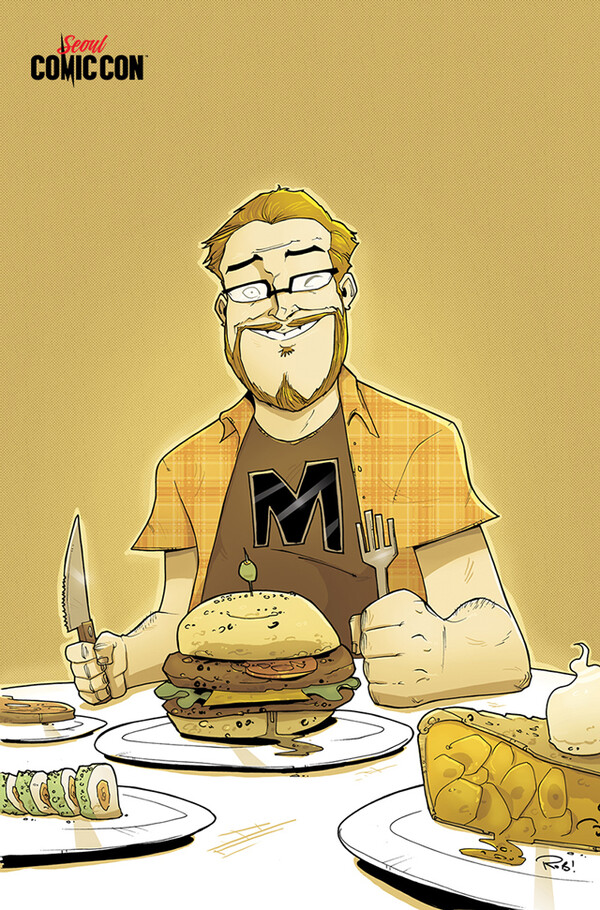 [Digital Today Correspondent Choi Ji-yeon] The Seoul Comic Con Organizing Committee announced on the 15th that it would hold the 'Comic Con2' at COEX in Samseong-dong, Seoul for two days on August 19th and 20th.
Under the theme of 'Metaverse is coming', this Comic Con conference plans to analyze changes in the industry through the convergence of core technologies and contents in the era of the 4th industrial revolution.
On the 19th, the first day of the event, the 'Infinite Universe' session will be held to discuss trends and vision plans of the cultural content industry. It provides a forum for cultural content industry leaders from all over the world to gather in one place to explore and freely discuss the outlook and flow of the global cultural content industry due to the metaverse.
In particular, 'Chester B. Cebulski', the editor-in-chief of Marvel Comics, will give an opening greeting for Korean Marvel fans. It was specially invited online for Korean fans who love Marvel Comics, and under the theme of 'Expansion of the Marvel Universe', Marvel Comics plans to introduce Korean characters and contents to be developed in the future.
On the 20th, a 'Creative Universe' session to share expertise and skills for cultural content industry stakeholders will be held. Discusses the expansion of technologies and contents to build metaverses in each field, such as webtoons, games, and characters, and seeks ways to contribute to the development of the global cultural contents market and industry.
The Comic Con Conference is an international cultural conference where world-class experts from all fields of the cultural content industry gather to predict trends and development directions of the global cultural content industry and present a new paradigm. It will be held simultaneously both online and offline, and will be prepared as a paid session.
An official from the Seoul Comic Con Organizing Committee said, "The Comic Con conference was prepared to explore the innovation of future cultural contents and global cultural industry trends together with leaders who are leading global pop culture trends. As it is a special opportunity to exchange, I hope that this networking site will contribute to the revitalization of the cultural content industry in the future."
Author/ Translator: Jamie Kim
Bio: Jamie Kim is a technology journalist. Raised in Hong Kong and always vocal at heart. She aims to share her expertise with the readers at blockreview.net. Kim is a Bitcoin maximalist who believes with unwavering conviction that Bitcoin is the only cryptocurrency – in fact, currency – worth caring about.