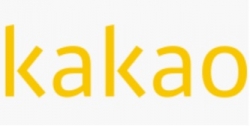 [Digital Today Correspondent Choi Ji-yeon] Kakao will merge with Kakao Commerce, a subsidiary specializing in e-commerce (e-commerce).
According to the IT industry on the 14th, Kakao Commerce will hold a board meeting next week to deal with the merger with Kakao. As early as the third quarter of this year, a plan to absorb 100% of Kakao Commerce and merge with Kakao is discussed.
After the merger, Kakao Commerce will be operated as a separate organization within Kakao. Eun-taek Hong, CEO of Kakao Commerce, will retain the position of CEO of this organization.
As a result, Kakao Commerce was spun off from Kakao in December 2018 and merged back into the headquarters within three years. It is interpreted as a strategy to counter the two major players in the e-commerce industry, such as Naver and Coupang.
Before the merger, Kakao Commerce plans to spin off its style business division and then complete the process of merging with Croki.com, which operates a fashion platform 'ZigZag'.
A Kakao official said, "We are considering various measures to maximize synergy between the two companies."
Author/ Translator: Jamie Kim
Bio: Jamie Kim is a technology journalist. Raised in Hong Kong and always vocal at heart. She aims to share her expertise with the readers at blockreview.net. Kim is a Bitcoin maximalist who believes with unwavering conviction that Bitcoin is the only cryptocurrency – in fact, currency – worth caring about.