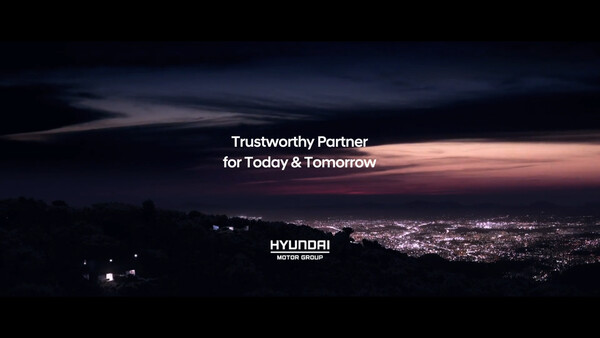 [Digital Today Reporter Jung Yu-rim] The video of Hyundai Motor Group's social contribution activities won the bronze medal in the Sustainability/Corporate Responsibility category of the 'QUESTAR Awards 2021'.
The 'Questa Awards', hosted by Mercom of the United States, a company specializing in corporate communication, has been the best work among the promotional videos of various global companies in the video field (advertising, DVD, PSA, TV content, in-house video, VNR and web link) for the past 30 years. are selected and awarded.
About 200 global companies submit promotional videos every year, and Hyundai Motor Group won the bronze and silver medals in the 'Sustainability/Corporate Social Responsibility' category this year, emphasizing that it was recognized for its originality, message delivery ability, and design.
Hyundai Motor Group explained that it contains various social contribution efforts that are actively participating in the implementation of the UN's Sustainable Development Goals (UN SDGs) as a global corporate citizen.
Supporting the growth and development of underdeveloped countries, including the 'University Student Education Volunteer H-Jump School' and 'H-OnDream Social Enterprise Startup Audition', which help the underprivileged to realize their dreams and provide young people with opportunities for entrepreneurship and economic independence The 'Green Light Project' supported is a representative example.
'Robocar Poli Traffic Safety Campaign' for children's traffic safety and support for the transportation vulnerable such as the disabled and the elderly, 'Youth Safe Driving Education' and 'Hyundai Green Zone Project' to protect the global environment, 'Petra World Heritage Preservation Activities' etc.
A Hyundai Motor Group official said, "We will promote the group's efforts to fulfill its social responsibilities by creating high-quality communication for social contribution activities so that users can feel closer and closer to the Hyundai Motor Group."
Author/ Translator: Jamie Kim
Bio: Jamie Kim is a technology journalist. Raised in Hong Kong and always vocal at heart. She aims to share her expertise with the readers at blockreview.net. Kim is a Bitcoin maximalist who believes with unwavering conviction that Bitcoin is the only cryptocurrency – in fact, currency – worth caring about.