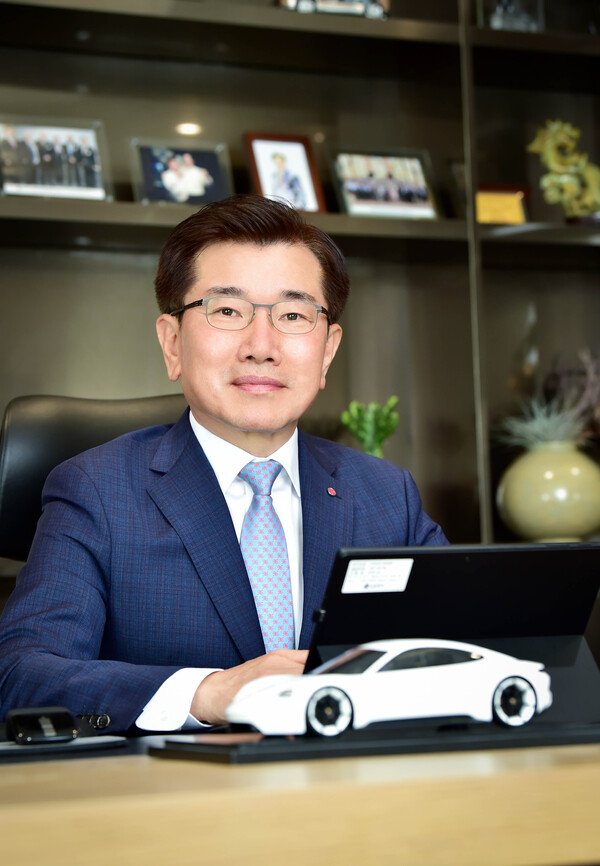 [Digital Today Correspondent Cho Shin-Eum] LG Energy Solutions will participate in 'InterBattery 2021' to be held at COEX in Samseong-dong from June 9th to 11th.
'InterBattery' is the largest secondary battery industry exhibition in Korea hosted by the Ministry of Trade, Industry and Energy and supervised by the Korea Battery Industry Association. About 230 domestic and foreign companies will participate in this year's event.
As a global battery leader, LG Energy Solutions has prepared 'sustainability' and 'reuse ESS' zones for ESG management for the first time this year.
Specifically, the 'ESG Zone' explains the ESG management pursued by the company with the keyword 'CHARGE'. CHARGE stands for 'Climate Action & Circular Economy, Human Value Management, Advanced EH&S, Responsible & Impactful Business, Good Governance, ESG Disclosure & Communication'.
LG Energy Solutions was the first in the global battery industry to simultaneously subscribe to RE100 and EV100 to spread eco-friendly energy and reduce carbon emissions.
In the 'Reuse ESS Zone', LG Energy Solution's efforts for the battery cycle ecosystem are exhibited. The 'Reuse Battery Project', an electric vehicle charging station built at the Ochang Plant, will be implemented in the exhibition zone to introduce actual cases of battery recovery, reuse and recycling.
In the 'Next generation Zone', next-generation battery products such as all-solid-state batteries and high-energy-density lightweight lithium-sulfur batteries for improved safety are presented, and batteries of various sizes are presented in each business zone.
Ultra-small cylindrical cell and button cell for wireless earphones in small battery zone, 'Long Cell' with 16% higher energy density and 20% more mileage compared to conventional automotive battery zone, single ESS zone There is RESU16H Prime (16kWh) that realizes the world's largest capacity on a pack basis.
In the 'Core Technology Zone', the core technologies that made it possible to produce the world's best batteries are introduced in detail.
In particular, differentiated material innovations such as 'NCMA', the industry's first aluminum-added quaternary battery, 'silicon oxide (silicon oxide) anode material', and 'safety-reinforced separator (SRS)' and 'Lami & Stack' The core technologies that can maximize the performance and safety of batteries, such as process innovation including 'Long Cell Design', will be exhibited.
An official from LG Energy Solutions said, "This exhibition is composed of booths with contents covering the major technologies and diverse product portfolios of LG Energy Solutions, a global leader in the battery industry."
"If you visit the site, you will be able to see not only various current battery products and technologies, but also next-generation batteries from LG Energy Solutions that will lead the future, such as all-solid-state batteries and lithium sulfur," he said.
Meanwhile, LG Energy Solution plans to operate a differentiated booth that strictly complies with quarantine rules, such as not only announcing core technologies and products at the exhibition, but also putting LG Electronics' 'LG CLOi sterilization bot' into the booth to disinfect it. .