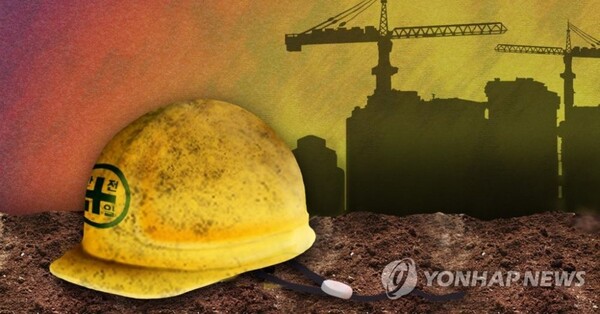 A daily worker in his 50s fell 10 meters down and died at the Lotte Logistics Center in Hang-dong, Jung-gu, Incheon, which is under construction.
The Incheon Metropolitan Police Agency's Metropolitan Investigation Unit announced that at about 1:21 pm on the 4th, a daily worker, 56, fell from the rooftop of an 8-story logistics center in Yeonan-dong, Jung-gu, Incheon, and died 10 meters down into the 7th-floor parking lot.
At the time of the accident, A suffered serious head and back injuries and was taken to the hospital in an unconscious state, but eventually died.
Person A is a daily worker belonging to a partner company of Lotte Construction, a logistics center construction company, and it is known that at the time of the accident, he was working to remove waste materials such as timber.
A police official said, "A was wearing a hard hat, and we are investigating whether other safety measures were properly implemented at the scene."
Author/ Translator: Jamie Kim
Bio: Jamie Kim is a technology journalist. Raised in Hong Kong and always vocal at heart. She aims to share her expertise with the readers at blockreview.net. Kim is a Bitcoin maximalist who believes with unwavering conviction that Bitcoin is the only cryptocurrency – in fact, currency – worth caring about.