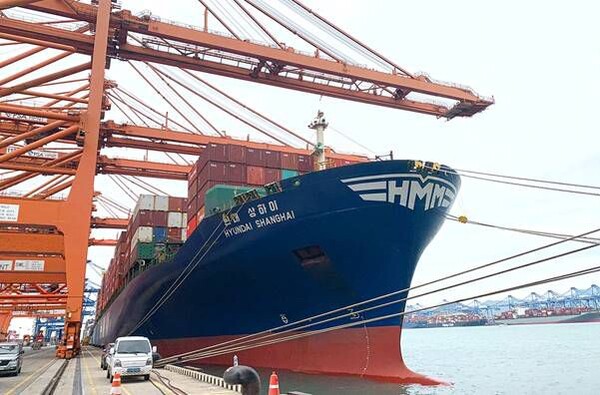 The Shanghai Container Freight Index (SCFI), which shows the level of freight rates for sea transportation routes, has once again hit an all-time high.
As the trade volume continues to increase, it is expected that the 4,000 mark is not far off.
According to the shipping industry on the 5th, the SCFI, which aggregated freight rates for 15 container shipping routes, recorded 3,613.07, up 117.31 points from the previous week on the 4th.
This is the highest since the count began in October 2009.
Compared to 925.50 on June 5, 2020, the number is nearly four times higher.
While fares on most major routes rose, fares on the North American route rose by more than $800 from the previous week.
During the Americas, freight rates jumped $842 per FEU (one 40ft container) to a record high of $8,475.
The fare for the West Bank route, mainly used by domestic exporters, rose by $410 per FEU to reach $4,826.
The fare for European routes was $5,887 per 1TEU (one 20-foot-long container), up $71 from the previous week. It's also an all-time high.
The shipping industry analyzed that the new coronavirus infection (COVID-19) was a bottleneck at Yantian Port in Shenzhen, China, which had an impact on freight rates.
An industry official said, "As the current container ship freight rate is affected by the increase in cargo volume, it is highly likely that the rate increase will continue until the third quarter.