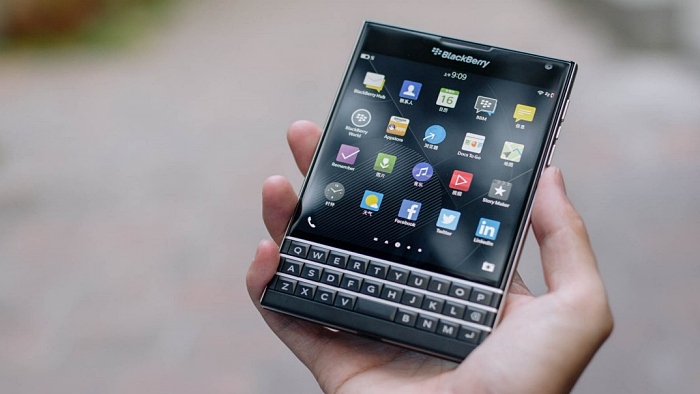 [Digital Today Correspondent Choo Hyeon-woo] Following Game Stop and AMC, which have rebounded sharply this year, the news is that Blackberry, famous as a smartphone aid company, is emerging as a new meme stock.
According to CNBC on the 3rd (local time), Blackberry stock in the New York Stock Exchange rose 63% in the past five days.
The stock price of Blackberry, which was around $9.7 per week on May 27th, started to rise on the 28th, soared to $18.74 during the day of the 3rd, and closed at $15.88. The trading volume also surged from less than 5 million shares as of May 24 to more than 346 million shares on the 3rd.
The sudden rise in Blackberry's stock price is due to the influence of individual investors gathered on Reddit, an English-speaking online community.
They are raising the stock price by continuously trying to float specific stocks centered on the Reddit stock bulletin board. The Reddit Ants are also the reason why GameStop's stock rose 1,400% earlier this year.
Recently, AMC, a North American movie theater chain, has been targeted. Reddit ants bought AMC stocks as theater sales in the United States showed signs of reviving as they overcome the COVID-19 crisis caused by the spread of vaccines. AMC stock has soared 446% in the past month.
This led to the creation of a new term, meme stock. It refers to stocks that catch the attention of individual investors through word of mouth online.
CNBC analyzed that the meme stock craze has recently shifted from AMC to BlackBerry. Blackberry's business itself has not changed much this year. After selling off its smartphone business, Blackberry is now focusing on developing software for enterprise software and services, security, and automotive electronics.
Blackberry did not show impressive results in 2020, recording $942 million in sales (about 1.56 trillion won) and a net loss of $1.165 billion (about 1.3 trillion won) in 2020.