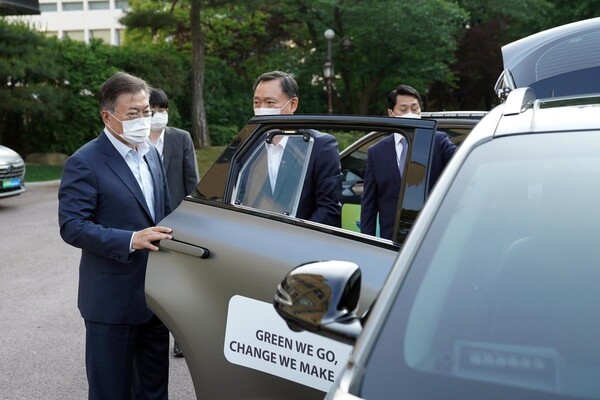 Ahead of the '2021 P4G Seoul Green Future Summit', President Moon Jae-in encouraged the use of eco-friendly future cars by driving hydrogen cars directly.
On the evening of the 28th, President Moon himself drove a hydrogen car (Nexo) wrapped around the P4G summit's promotional phrase'Before it's too late, action for the planet"Green we go, change we make', a spokesman for the Blue House said. .
After driving, President Moon said, "Hydrogen cars are eco-friendly cars that reduce fine dust and greenhouse gases, and I hope that hydrogen cars, which are'running air purifiers', will be used more in order to become a carbon-neutral society."
He added, "If the people use and support hydrogen vehicles, which are new growth engines that change the national energy system and create new industries and jobs, we will become the No. 1 nation for future vehicles."
The P4G Summit is the first multilateral summit in the field of environment to be held in Korea, and is held for two days on the 30th to 31st with the theme of'realization of a vision for carbon neutrality through inclusive green recovery'.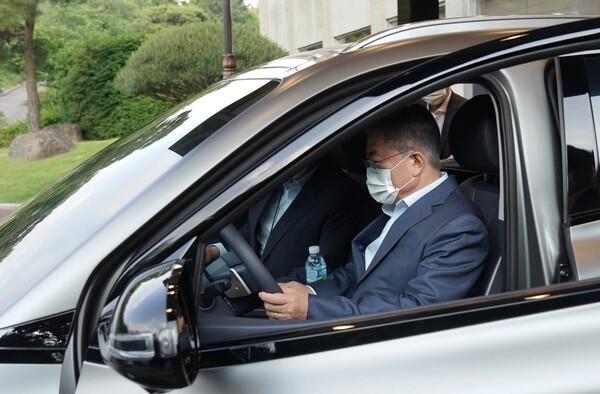 Author/ Translator: Jamie Kim
Bio: Jamie Kim is a technology journalist. Raised in Hong Kong and always vocal at heart. She aims to share her expertise with the readers at blockreview.net. Kim is a Bitcoin maximalist who believes with unwavering conviction that Bitcoin is the only cryptocurrency – in fact, currency – worth caring about.