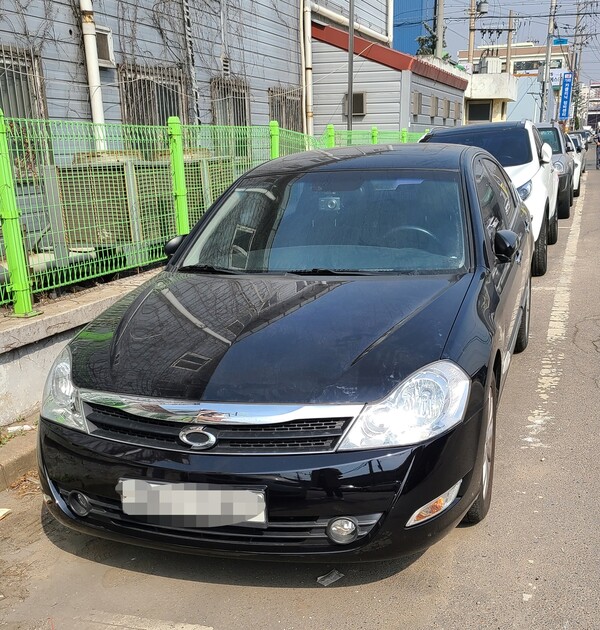 As civil complaints from residents increased due to illegal parking of vehicles scheduled for sale near the Incheon Used Car Sales Complex, the Seo-gu Office of Incheon City began cracking down.
Seo-gu of Incheon City announced on the 29th that it plans to intensively crack down on vehicles for goods parked near local used car sales complexes.
In Seo-gu, Incheon, there is'M Park', the largest automobile trading complex in Korea, and many used car trading companies are operating.
Seo-gu prepared a crackdown plan when the used car dealers kept the vehicles for sale in the nearby public parking lot or on the street, not in the exhibition space within the trading complex, and residents filed complaints such as lack of parking space.
According to the Automobile Management Act, car dealerships must keep the license plate of a vehicle for a product by the head of a trading business association or local government.
However, many used car dealers in the West have illegally attached license plates for commercial vehicles due to lack of exhibition space and parked them in public parking lots as if they were ordinary vehicles, causing great inconvenience to residents.
Seo-gu plans to conduct a crackdown by taking pictures of the license plate of a vehicle parked in the used car dealership area and then checking the vehicle management information system to check whether the vehicle is for product use.
However, some point out that even if illegally stored vehicles for goods are detected, the level of punishment is low and the effectiveness of the crackdown is inferior.
Seo-gu discovered 54 vehicles for goods that were illegally stored with license plates around the used car sales complex in Gajwa-dong, Seo-gu, in response to a civil complaint in March, but the penalty imposed on each of the 24 sales companies was only 200,000 won.
A Western official said, "I asked the Ministry of Land, Infrastructure and Transport, but I received an answer that a penalty of 200,000 won can be imposed regardless of the number of vehicles detected." I will do it."