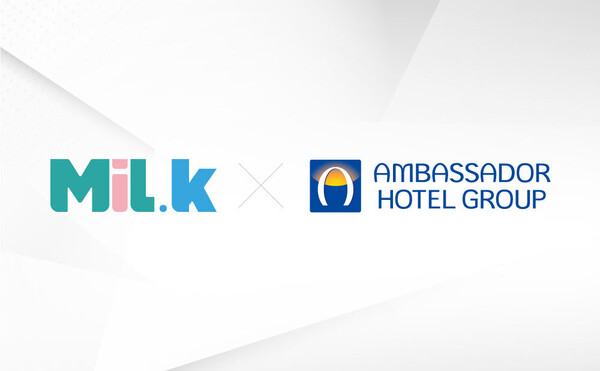 [Digital Today Reporter Hwang Chi-gyu] Milk Partners (CEO Jo Jung-min), which operates the blockchain-based point integration platform'MiL. Revealed.
Through this alliance, the two companies plan to introduce the service by establishing the function of linking with each company's customer accounts and converting points.
Accordingly, users can purchase Ambassador Membership Points and enjoy benefits such as reservations for rooms in 26 hotels in 7 major cities (Seoul, Incheon, Suwon, Changwon, Daegu, Busan, and Ulsan) and discounts on food and beverages. You can use the points you have in Yanolja, Shinsegae Internet Duty Free Shop, Korea Phase Service (Book Culture Gift Certificate), and Megabox.
Cho Jung-min, CEO of Milk Partners, said, "As alliance discussions with companies operating in various industries are taking place more actively this year, we expect milk services to grow faster in the future."
Author/ Translator: Jamie Kim
Bio: Jamie Kim is a technology journalist. Raised in Hong Kong and always vocal at heart. She aims to share her expertise with the readers at blockreview.net. Kim is a Bitcoin maximalist who believes with unwavering conviction that Bitcoin is the only cryptocurrency – in fact, currency – worth caring about.