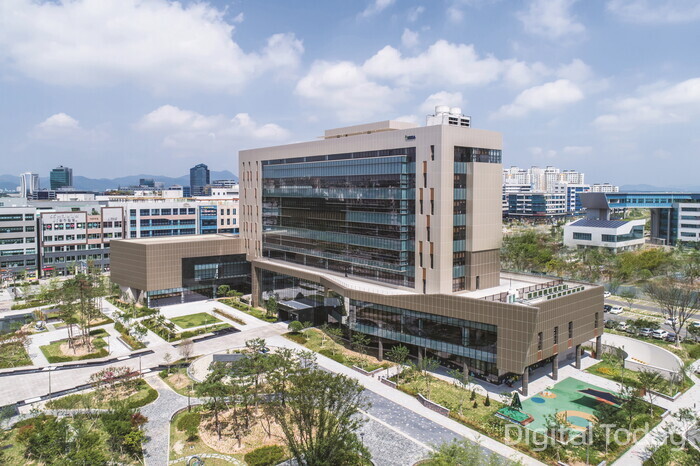 [Digital Today Reporter Kang Jin-gyu] The Korea Internet & Security Agency (KISA) announced on the 24th that it will support information security product performance evaluation costs and consulting free of charge to improve the performance of domestic information security products.
Information security product performance evaluation is a system that has been in place for the fourth year of this year. It comprehensively tests and evaluates the processing performance of information security products according to the evaluation criteria and procedures, such as whether the product operates normally in the operating environment and responds appropriately to harmful traffic. It is an institution.
KISA has supported evaluation costs and consulting for a total of 19 products since 2019 to improve the product performance of companies. This year, the company plans to select information security products (company) with growth potential to support the supply of high-performance products to demanding institutions.
The selected companies can improve the quality of their products without burdening the cost, and if they pass the performance evaluation and deliberation that go through objective verification, they can receive a KISA certificate to increase the public confidence of the product.
In the case of anti-virus products (vaccines), DDoS countermeasures, source code security weakness analysis tools, and products that have been evaluated for performance, the demand organization that introduces the product has an expanded choice and can be guaranteed the stability of the product. It can be introduced to public and national institutions without a separate International Common Criteria (CC) certification.
The product groups targeted for this consulting are ▲Firewall ▲APT Response Equipment ▲DDoS Response Equipment ▲Antivirus Product ▲Intrusion Prevention System ▲Web Firewall ▲Next Generation Firewall ▲Source Code Security Weakness Analysis Tool ▲Modular Antivirus Product ▲Virtual Private Network (VPN) ▲ There are 11 types of network data leakage prevention products (NDLP). Detailed information, including how to apply, can be found on the KISA website (www.kisa.or.kr) and bulletin boards from the 25th.
KISA Digital Security Industry Headquarters Choi Kwang-hee said, "We hope that the number of information security products with excellent performance will increase further through this performance evaluation and consulting support. "We will do our best to establish a virtuous cycle growth structure of the information security industry."
Author/ Translator: Jamie Kim
Bio: Jamie Kim is a technology journalist. Raised in Hong Kong and always vocal at heart. She aims to share her expertise with the readers at blockreview.net. Kim is a Bitcoin maximalist who believes with unwavering conviction that Bitcoin is the only cryptocurrency – in fact, currency – worth caring about.