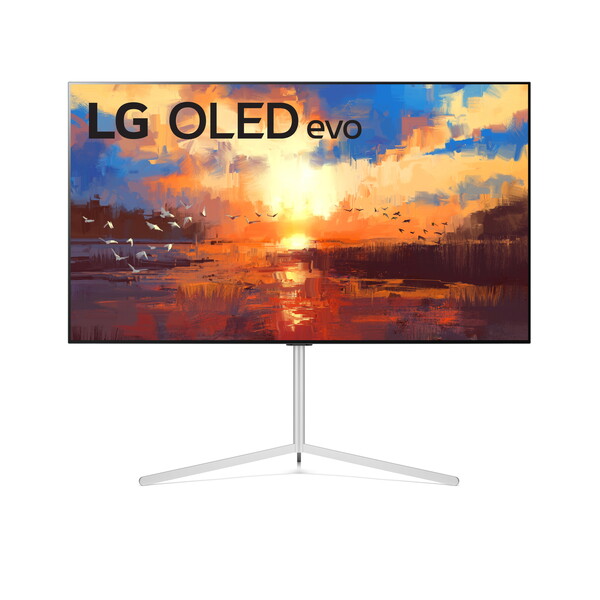 [Digital Today Reporter Choi Ji-yeon] LG Electronics announced on the 23rd that the next generation OLED TV released this year, LG OLED evo, has been recognized for its overwhelming picture quality by the best Japanese experts.
HiVi, a Japanese AV (Audio/Video) professional media, recently selected Best Buy Summer 2021 and selected LG OLED Evo (65G1) as the best product among 61-inch OLED TVs. LG OLED Evo was selected as No. 1 among OLED TVs of local brands such as Sony, Panasonic, Toshiba, and Sharp.
LG OLED EVO expresses sharper and brighter picture quality by adding more upgraded image processing technology to the next-generation panel with higher efficiency. It is a gallery design that adheres to the wall with a thickness of less than 20 millimeters (mm) based on a 65-inch (about 165 centimeters in diagonal length), and it is a product that is at the peak of both performance and design.
Yoshio Obara, an AV critic who works as a review team for Hibi, said, "I was amazed at the vivid color reproduction and the expression of contrast that I have never experienced before." "I was surprised by discovering a new background hidden in the scene."
Hibee is Japan's most prestigious video and sound magazine, founded in 1983. Since 2016, the translation has been sold in Korea, so it is highly recognized among AV enthusiasts. Experts evaluate video and sound equipment on the market and select Best Buy products each year in summer and winter. This result is highly credible, and it is also a criterion for consumers who are considering buying a TV.
LG Electronics explained that the award is meaningful as that LG Electronics has been recognized for its unrivaled OLED technology leadership, overtaking Japan's leading TV companies, which are known as traditional TV masters. At the end of last year, the world's first 8K (7,680×4,320) OLED TV, the LG Signature OLED 8K, won the Gold Award, the highest prize of the Hibee Grand Prix.
Japan has many consumers who are sensitive to image quality, and it is the premium TV market with the highest average TV selling price (ASP) in the world. In the Japanese TV market, which values ​​the highest picture quality, OLED TVs account for the highest share in the world.
Lee Young-chae, executive director of LG Electronics' Japan subsidiary, said, "This award is the result of recognition of our unrivaled OLED technology leadership. We will capture Japanese consumers with the differentiated viewing experience of LG OLED TV."