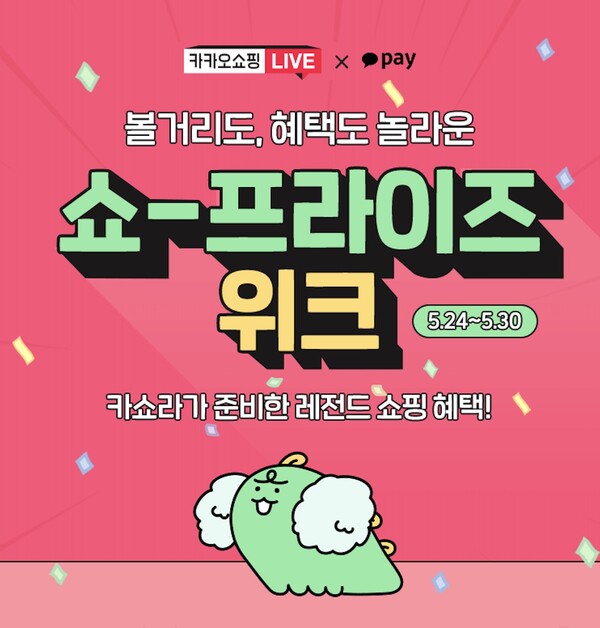 [Digital Today, reporter Choi Ji-yeon] Kakao Shopping Live announced on the 23rd that the cumulative number of viewers exceeded 50 million after one year of launch.
The average number of views of Kakao Shopping Live was 140,000 times, and the average transaction value of brands per broadcast was 100 million won.
The company explained that Kakao Shopping Live's performance over the past year is remarkable, considering that Kakao Shopping Live has a maximum of five broadcasts per day. As the number of broadcasts will continue to expand in the future, the growth of Kakao Shopping Live is expected to increase further.
Kakao Commerce provides differentiated content to its customers, such as the fact that Kakao Shopping Live's high broadcasting efficiency is serviced within KakaoTalk, which has a high impact enough to be used by the whole people, and that it presents high-quality broadcasts through the establishment of a professional infrastructure such as establishing its own studio. It was analyzed that it is because it is provided to.
In addition, Kakao Shopping Live was deployed in Kakao Shopping, where Kakao Commerce launched a service through a separate tab on Kakao Talk in March, and expanded user accessibility, adding that one factor in the increase or decrease of broadcasting efficiency.
An official from Kakao Commerce said, "A year or so has passed since Kakao Shopping Live debuted as a beta service. We planned this promotion to return the love and support of our customers so far, and we will continue to provide customers with the joy of shopping. I will try to do it."
Author/ Translator: Jamie Kim
Bio: Jamie Kim is a technology journalist. Raised in Hong Kong and always vocal at heart. She aims to share her expertise with the readers at blockreview.net. Kim is a Bitcoin maximalist who believes with unwavering conviction that Bitcoin is the only cryptocurrency – in fact, currency – worth caring about.