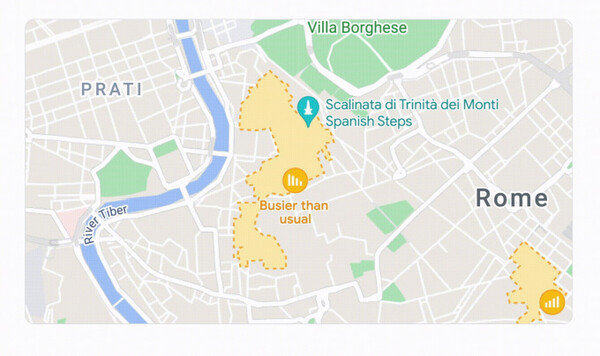 [Digital Today, video reporter Seung-hee Yoo] What if you can see at a glance where it is crowded and show a list of cafes as soon as you turn on the map when you want to drink coffee?
Google introduced various technologies and products such as Android 12, real-time 3D modeling, and wearable OS for smart watches through the'Google I/O Developer Conference' held online on the 18th local time. In this Google I/O update, there is also news about Google Maps. Let's see what features will be added and upgraded to the Google Maps app in the future?
There are five updates to Google Maps that Google announced by the end of this year: optimal route improvement, live view, information segmentation, rush information provision, and personalization.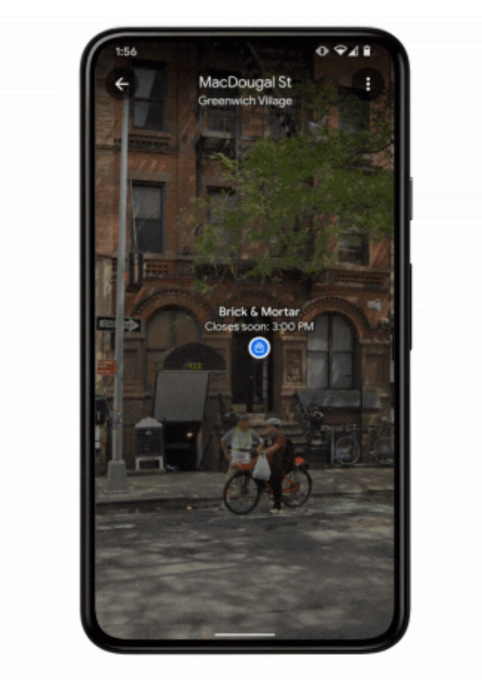 Optimal path improvement
Google Maps plans to provide a more optimized route through routing updates that transmit communication data. If the transmission method is improved, we will be able to recommend the safest and most convenient route among the recommended routes.
Live View
Live View is an augmented reality feature launched in 2019 on Google Maps. It is already provided by Naver Map and Kakao Map in Korea. Google Maps will update the existing Live View service to be more'live'.
If the existing live view was about traveling in the past, this time, the most recent review or photo is updated immediately so that the first place you go to is not only finding directions through Google Maps, but also making you feel as if you have visited in advance. In particular, it is said that complicated intersections, which are easy to confuse, are updated with more care, so drivers on first roads will be able to go with confidence.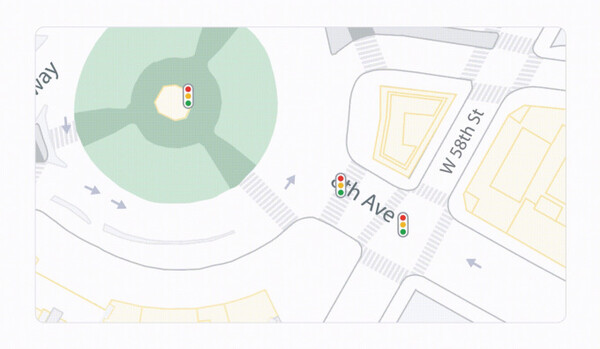 Provides map information by means of transportation
Google Maps already provides directions for cycling or walking. However, as the information was collected by vehicle, it was not as detailed as the car route. This is also changing in this update. In particular, unlike the recent increase in electric kickboards and walking users, it is planned to contain route movement information for wheelchair users who have limited mobility.
Providing AREA BUSYNESS
Are there any people who are reluctant of crowded places after Corona 19? Google plans to add a map app function that allows you to check Area Busyness in advance through location data collected anonymously. In particular, we plan to mark areas with frequent movement, such as festivals and markets, with area busy, that is, busy areas.
Personalization of information provision
Finally, Google Maps is committed to providing customized information according to the user's usage time and location. For example, if you turn on the Maps app during the rush hour, you may ask'Do users need coffee?' And if the cafe is highlighted on the map, or if the user opens the map app around the tourist attraction, unlike usual,'You're looking for a tourist attraction!' And highlighting landmarks or places visited by tourists a lot to users. Also, if you turn on the app during dinner time, it will highlight restaurants or bars.
Google said the map update is expected to be released worldwide on iOS and Android, but it did not provide an exact release date. However, it seems that the use of more granular Google Maps is not far away, as we are aiming for a release at the end of this year.
We look forward to a better map service from this update of Google Maps, which provided a map service that was slightly inferior to Naver Map and Kakao Map in Korea.