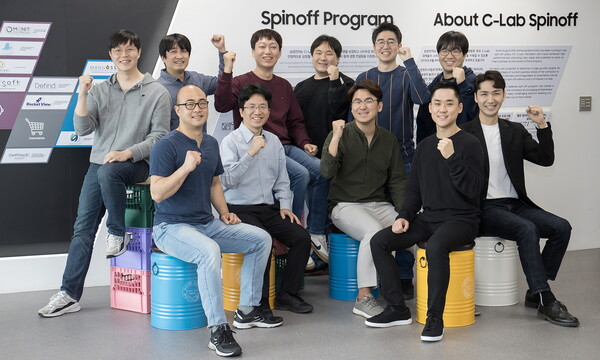 [Digital Today Reporter Kim Yang-ha] Samsung Electronics is supporting startup startups with four outstanding tasks of the in-house venture development program'C Lab Inside'.
C Lab Inside is a program introduced by Samsung Electronics in December 2012 to spread a creative organizational culture and discover innovative ideas from employees.
Since 2015, the spin-off system has been introduced to support excellent C Lab inside tasks to start up as startups.
Including these 4 startups, 182 people have established 52 startups independently so far.
The four independent startups this time are'Scan & Dive', a solution that analyzes the material and characteristics of clothing based on AI, and'Ice Linker', a smart antipyretic device that automatically measures body temperature to lower high fever. ,'Pinot Lab', a wine recommendation application that finds wines that go well with food, and'STRA', which provides automatic score generation and non-face-to-face music lesson services through AI.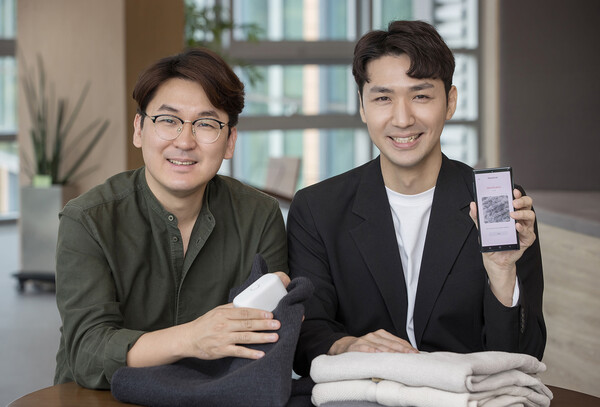 'Scan and Dive' scans clothes with a dedicated device to classify materials such as cotton, polyester, and rayon, and analyzes the thickness, abrasion, and weaving method of the fiber yarn to suggest a clothing management method.
This allows laundry factories or recycling centers to automate the process of sorting clothes and help fashion companies purchase and inspect fabrics. The solution can be expanded to not only fibers, but also plastics and metals.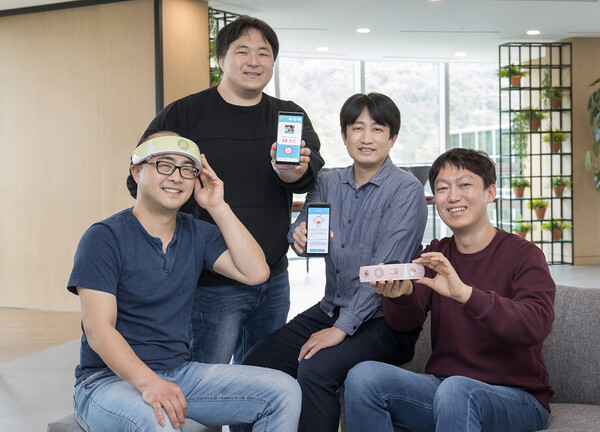 'Ice Linker' measures the body temperature of patients with high fever and lowers the fever. When a band-type device is worn on the head, the body temperature is measured through both temples, and the temperature of the cooling plate attached to the inside gradually decreases to lower the heat.
In addition, it is possible to check the body temperature in real time through a dedicated application, so that the fever cycle can be adjusted, and if high fever continues, it notifies the guardian so that they can take action.
In the future, a cooler product that cools the heat of outdoor workers and people who enjoy outdoor sports will also be released.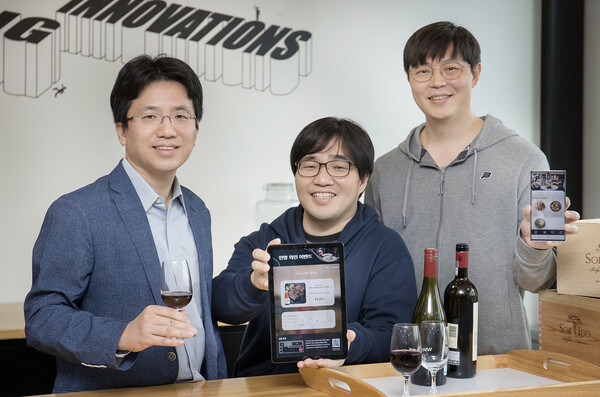 'Pino Lab' is equipped with a food matching algorithm, so when you select food to eat together, it recommends matching wines and tells you where you can buy them.
In addition, when a wine label is taken, it provides taste, rating, matching food, price, and purchase information to help users easily choose the wine that suits their taste.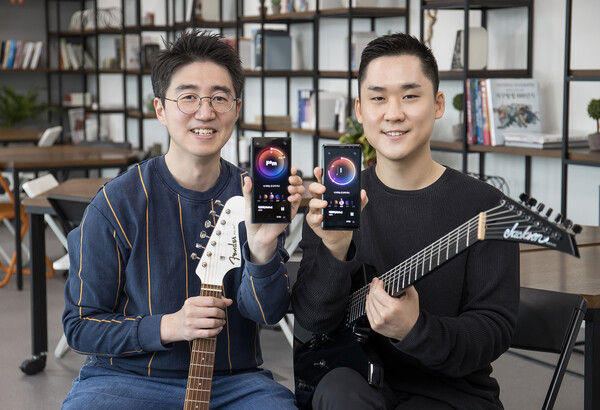 'Stra' has developed an application'CODA' that helps you play the desired song with the guitar. Using AI transcription technology, the user selects the desired music and automatically converts it into a guitar chord.
You can convert any music from the latest music to performance songs, and you can learn chord fingering as well. In the future, it plans to connect students and instructors to expand into a music service platform that enables non-face-to-face lessons.
In-guk Han, executive director of the Samsung Electronics Creative Development Center, said, "We will continue to discover and nurture innovative ideas in various fields through C Lab to contribute to the activation and development of the startup ecosystem."