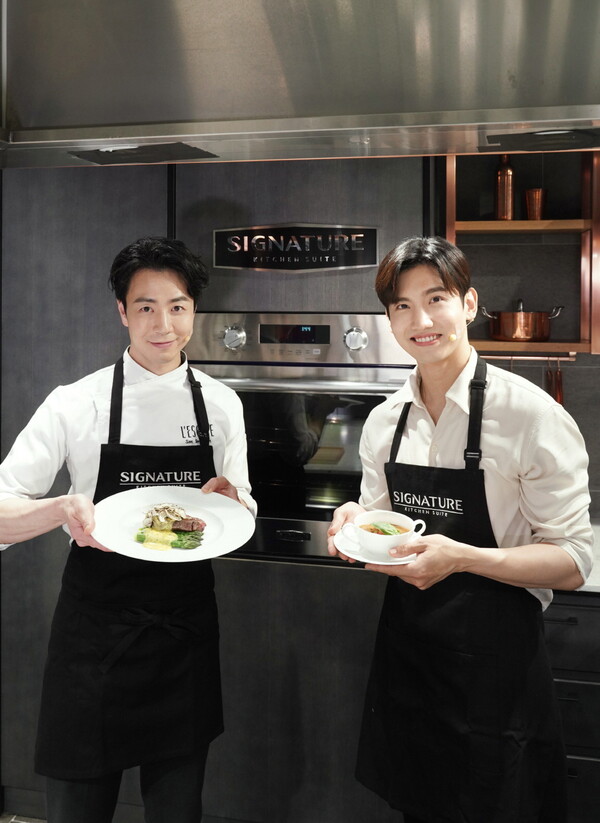 [Digital Today Reporter Kim Yang-ha] LG Electronics conducted an online cooking class using the super premium built-in brand'SIGNATURE KITCHEN SUITE'.
The menu of this event, held under the theme of'Gourmet Journey', featured French cuisine.
On the 18th, it was held at the Signature Kitchen Suite Nonhyeon Showroom in Nonhyeon-dong, Gangnam-gu, Seoul, and chef Son Jong-won of Raman Secret, who was selected as a Michelin guide this year, and announcers Choi Kang Chang-min and Lee Hye-sung, members of TVXQ, participated.
Chef Son Jong-won presented Chateaubriand, the best French tenderloin steak, using signature kitchen suites such as electric stove, electric oven, ice water purifier refrigerator, and wine cellar.
Participants of the event participated in cooking directly through online lectures at home using LG Electronics' signature kitchen suite meal kit, which was provided in advance by LG Electronics such as ingredients, aprons, and wine. Participants' response was high as they were able to exchange recipes and cooking tips in real time using the video chat service.
This menu is also operated as a special menu for one month in June at the brunch café on the 1st floor of the Signature Kitchen Suite Cheongdam Showroom.
The video of this event will be released on the official YouTube channel of Signature Kitchen Suite at noon on the 19th.
Gyeong-Seok Yoon, Vice President of LG Electronics' Kitchen Appliance Business Division, said, "We will carry out various marketing activities so that we can effectively communicate with customers in line with lifestyle changes and experience the differentiated value provided by our Signature Kitchen Suite."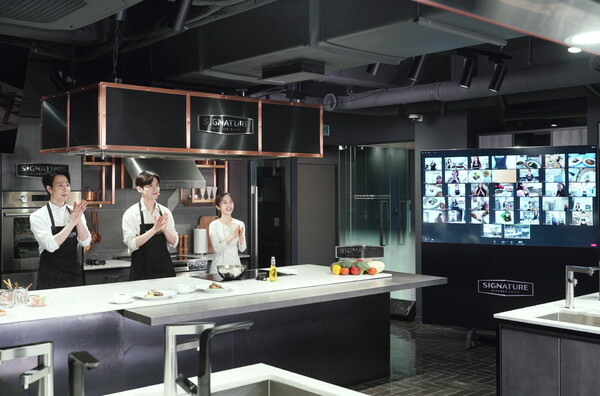 Author/ Translator: Jamie Kim
Bio: Jamie Kim is a technology journalist. Raised in Hong Kong and always vocal at heart. She aims to share her expertise with the readers at blockreview.net. Kim is a Bitcoin maximalist who believes with unwavering conviction that Bitcoin is the only cryptocurrency – in fact, currency – worth caring about.