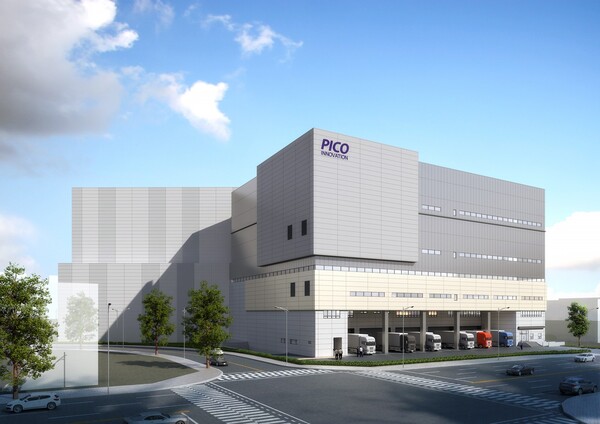 [Digital Today Reporter Hwang Chi-gyu] CJ OliveNetworks (CEO In-hyuk Cha) builds an unmanned smart distribution center in Pyeongtaek (PICO Innovation, Korea Pharmaceutical Cooperative Association, Chairman Cho Yong-jun).
Pico Innovation is a nationwide cooperative consisting of more than 100 pharmaceutical companies in Korea, and will build an automated and unmanned distribution center with a scale of 17,000 m2 (5000 pyeong) in the Pyeongtaek Dream Industrial Complex.
CJ OliveNetworks provides logistics consulting to Pico Innovation, and supports from center design to construction, warehouse management system (WMS) operation, and management.
CJ OliveNetworks is promoting the business in cooperation with Russell (CEO, Kwon Soon-wook), a manufacturing automation equipment manufacturer that it signed an alliance with last year. In addition to the software applied to the smart logistics center, hardware facilities necessary for the entire process such as input/output, transport, storage, and sorting will be integrated.
The smart logistics center has automated facilities that can be operated unmanned, such as an autonomous transport robot that combines new technologies such as AI, big data, and Internet of Things (IoT), automatic warehouses, unmanned vehicles, semi-automated loading and unloading facilities, shuttles, and automatic sorting sorters. It will be applied.
The logistics center constructed by Pico Innovation is scheduled to be completed in June next year. Hee-sung Kim, in charge of CJ OliveNetworks' NEXT Business 2, said, "We are able to create synergy by adding Russell's smart manufacturing facility capabilities to our smart logistics center operation experience." We will be able to build an optimal smart logistics center with the solution."
Author/ Translator: Jamie Kim
Bio: Jamie Kim is a technology journalist. Raised in Hong Kong and always vocal at heart. She aims to share her expertise with the readers at blockreview.net. Kim is a Bitcoin maximalist who believes with unwavering conviction that Bitcoin is the only cryptocurrency – in fact, currency – worth caring about.