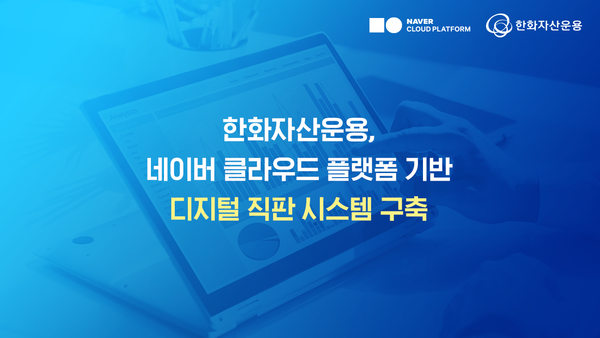 [Digital Today Reporter Hwang Chi-gyu] Naver Cloud (CEO Park Won-ki) announced on the 17th that Hanwha Asset Management (CEO Kim Yong-hyun) has completed the construction of a'digital direct sales system' based on its own finance-only cloud platform, and the system is operating stably.
The digital direct sales system is a newly introduced service to meet the new environment in which Hanwha Asset Management can sell funds directly online, with the recent financial service trend changing from supplier-centered to consumer-centered and untact service due to Corona 19. to be.
Hanwha Asset Management provides content for comprehensive asset management and financial learning through fund investment (purchase/repurchase) through the'PINE (Personal Investment Enabler)' application.
Hanwha Asset Management has built a digital direct sales system in the cloud dedicated to finance of the Naver Cloud Platform, and provides important information systems including personal and financial information on the cloud.
The dedicated financial data center is built in Koscom's Yeouido IDC and is operated in an environment supported by security and compliance requirements, and a backup system that can guarantee business continuity to Daejeon IDC in case of a disaster or accident is configured in the disaster recovery center. have.
Naver Cloud complies with the Financial Electronic Financial Supervision Regulations, holds cloud service security certification (holding both CSAP, IaaS and SaaS certifications) and CSA STAR Gold Level, an overseas information protection certification.
Author/ Translator: Jamie Kim
Bio: Jamie Kim is a technology journalist. Raised in Hong Kong and always vocal at heart. She aims to share her expertise with the readers at blockreview.net. Kim is a Bitcoin maximalist who believes with unwavering conviction that Bitcoin is the only cryptocurrency – in fact, currency – worth caring about.