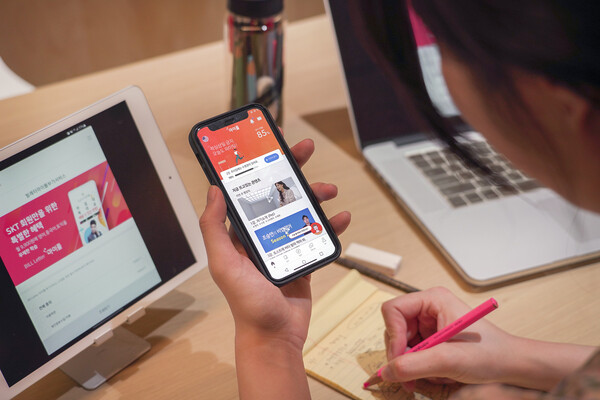 [Digital Today Reporter Jung Yoo-rim] SK Telecom (CEO Park Jeong-ho) is'Billletter My Full', which allows you to use'My Full', a foreign language learning service at Bill Letter, a financial life platform, at a one-third discount. It was announced on the 16th that it has released an additional service.
Billletter started with integrated mobile bills such as communication bills and card statements in 2012, and has developed into a service that provides a variety of customized information for consumers from 2018. Recently, asset management services such as'MY Assets' and'MY Consumption' have been added.
MyPool is a language app that provides learning contents such as 2,500 lecture videos such as English, Chinese, and TOEIC, and about 30,000 problem solving. It is characterized by providing personalized lectures by analyzing skills with customized artificial intelligence technology.
Billletter MyPool is an affiliate discounted additional service that provides a 33% discount on MyPool app for KRW 9900, which can be used for KRW 149,000 through SKT user authentication in the Billletter app. After running the Billletter app, you can apply at the'Education' corner under'Additional Services'.
Billletter Myful plans to expand learning languages ​​such as Spanish, Vietnamese, and Japanese within this year.
Hong-seong Jang, head of SKT Advertising/Data Co, said, "Through the financial life platform billletter, we will cooperate with partners in various fields such as stocks, real estate, insurance, automobiles, art management, shopping coupons, as well as language learning services such as Mypool. We will show you the service," he said.
Author/ Translator: Jamie Kim
Bio: Jamie Kim is a technology journalist. Raised in Hong Kong and always vocal at heart. She aims to share her expertise with the readers at blockreview.net. Kim is a Bitcoin maximalist who believes with unwavering conviction that Bitcoin is the only cryptocurrency – in fact, currency – worth caring about.