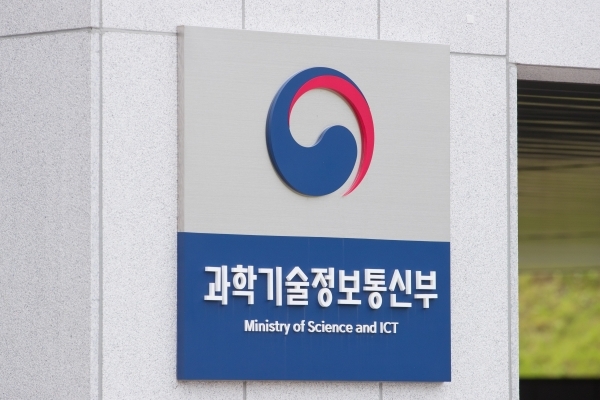 [Digital Today Reporter Jung Yoo-rim] The Ministry of Science, ICT and ICT announced on the 16th that 10 cases of active administration were selected in the first quarter of this year.
The best cases selected this time were selected as the best 2 cases, 3 excellent cases, and 5 incentives through the first written evaluation by external experts and the evaluation presented by the active administrative committee.
First,'Semiconductor materials, parts and equipment 12-inch test bed preliminary construction' was selected as the best example.
In order to urgently support the self-sufficiency of semiconductor subsidiary technology after Japan's export regulation, the government, public institutions (Nano Comprehensive Technology Institute), equipment companies, and global equipment manufacturers (ASML), etc. It is explained that he appreciated the contribution that made it possible for the long-awaited technology development and test and performance evaluation.
'Starting localization of 5G (5G) dedicated communication modules for business-to-business transactions (B2B) through cooperation between private and public and large and small businesses' was also selected as the best case.
The government convinced Samsung Electronics, which was considering participating in the market due to uncertain domestic demand for B2B chipsets, and reached an agreement to supply chipsets.
Through this, it was possible to develop domestic communication modules and terminals at less than half the price of existing foreign chipsets, adding that more SMEs participated in the 5G terminal market and spurred the activation of the 5G industry ecosystem, he added.
Other excellent examples were the establishment of the foundation for carbon-neutral R&D (legal and technological innovation power), the Nuri-ho comprehensive combustion test, and the Korea Space Strategy Report Meeting, and the Sejong Science Fellowship to support the challenges of young scientists.
Five cases were selected as encouraging examples: establishing a'carbon neutral R&D investment strategy' to realize carbon neutrality in 2050, and support in the communication field for stabilization of public welfare and recovery of Corona 19.
Lee Tae-hee, head of the Planning and Coordination Office of the Ministry of Science, Technology, and Information, said, "We plan to select the major deficit for the selected excellent cases of active administration (excellent grade or higher) as excellent public officials and give rewards and personnel awards incentives." Through this, we will focus our capacity to create results that the people and companies can feel."