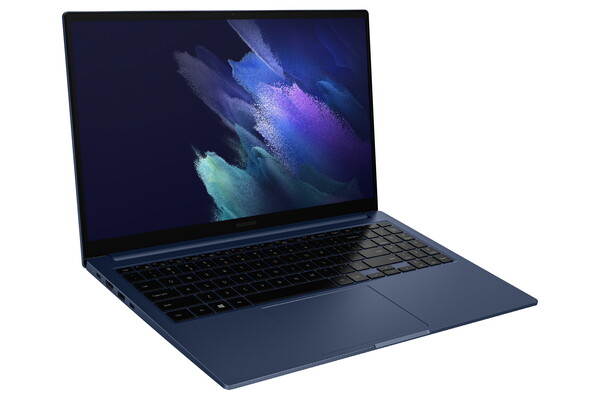 [Digital Today Reporter Cho Beliem] Samsung Electronics released three new notebook laptops,'Galaxy Book' series on the 14th.
The'Galaxy Book' series is a 2-in-1 notebook'Galaxy Book Pro 360′ with super AMOLED display and S Pen support,'Galaxy Book Pro' with ultra-slim and ultra-light design, and Comfort Display Dual SSD. There are three types in total, including the'Galaxy Book' that supports full ports.
The'Galaxy Book' series is characterized by easy and quick interworking with various Galaxy devices such as smartphones, tablets, and wearables to make everyday life smarter.
'Quick Share' that allows you to transfer files quickly and easily without network connection or account login, and'Samsung Gallery' that allows you to view and edit photos or videos taken on smartphones and tablets directly from the'Galaxy Book'. )','Galaxy Book', which can be used like a dual monitor by duplicating or extending the screen to the latest tablet,'Second screen','Galaxy Book' and a smartphone to connect up to 5 apps that can only be used on smartphones. It supports'Your Phone' that can be used directly on a laptop.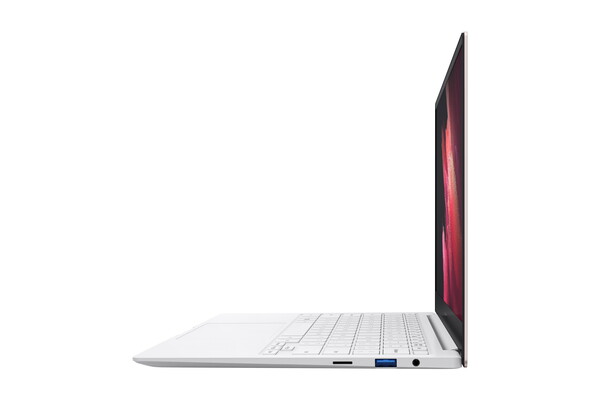 In addition, it supports the'Galaxy Book Smart Switch' for the first time in a laptop, so you can quickly and easily transfer files, apps, and environment settings from the old laptop to the new'Galaxy Book'.
Samsung Electronics plans to support'Samsung TV Plus', a channel-type video service that was provided to smart TVs and Galaxy mobile devices, to the'Galaxy Book' series from the end of May. You can enjoy various contents such as movies, entertainment, news, sports, and children for free.
The'Galaxy Book' series can be purchased at online open markets such as Samsung Electronics' homepage, Coupang, and WeMef, and offline stores such as Samsung Digital Plaza, Hi-Mart, and E-Land nationwide.
Samsung Electronics provides various benefits to customers who have purchased the'Galaxy Book' series until June 30th.
Various software such as'Hancom Samsung Office Pack' for all customers who purchase'Galaxy Book' series,'Gom Cam Pro & Gom Mix Pro' 3-month pass,'Samsung Dew' up to 1 year free voucher, and'Milli's Study' 3-month pass Provides content benefits.
Customers who purchase the'Galaxy Book Pro' series will be provided with an additional 3-month basic 3-month subscription to'Samsung Home Fitness' and a 3-month'Melon' subscription to create a healthy daily life with Hotel Shilla's fitness trainer. Customers who purchase'Galaxy Book Pro 360′ will also provide a one-year free pass to'Clip Studio', which maximizes the usability of the'S Pen'.
In commemoration of the official launch of the'Galaxy Book' series, Samsung Electronics is holding a live quiz show'Galaxy Live Quiz Show' (Gala Show) that communicates with consumers from 9 pm on the 14th and meets new innovative features of the product more interestingly.
Artists and creators such as hip-hop musician'Gray' and group Mamamu'Solar' will appear and introduce the'Galaxy Book' series with a quiz.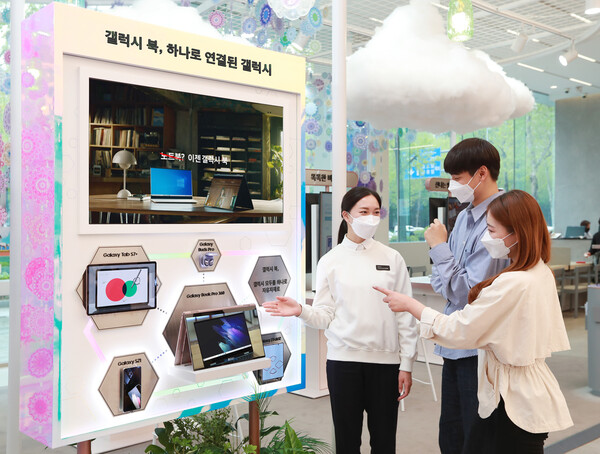 In addition, Samsung Electronics will operate'Galaxy Book Studio' at 64 Samsung Digital Plazas nationwide by the end of July.
Consumers can experience the connectivity between various Galaxy devices, such as smartphones, tablets, and wearables, centering on the'Galaxy Book' in a space tailored to their lifestyle.
An official from Samsung Electronics said, "The'Galaxy Book' series has built perfect Galaxy connectivity based on strong connectivity and portability." I hope that you will experience the new innovation unique to the series, and enjoy the freedom of everyday life with various purchase benefits."
Meanwhile, the'Galaxy Book' series will be officially released in Korea, the United States, the United Kingdom, and Germany on the 14th.