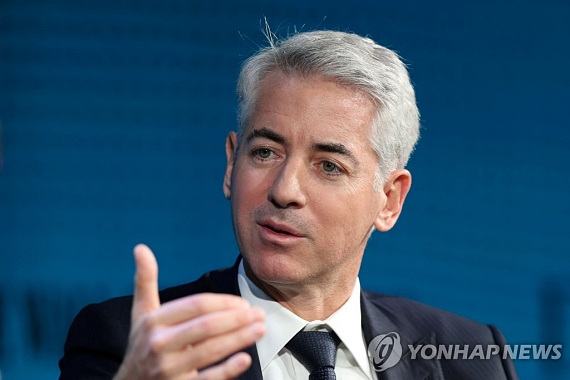 [Digital Today Reporter Hyeon-Woo Choo] Bill Ackman, an American billionaire hedge fund manager and activist investor, recently opened up his mouth about the value of virtual assets (cryptocurrency).
When he attended an event hosted by the Wall Street Journal on the 12th (local time), when asked about virtual assets, he replied, "I personally like virtual assets, but there is no intrinsic value."
"The reason I don't invest in bitcoin is that I cannot calculate predictable cash flow," said Bill Ackman. "It is advised not to invest in more than one virtual asset when constructing an investment portfolio."
"Virtual asset is a very interesting phenomenon, I think it's a forward-looking and great technology. I'm sorry that I don't understand 100% of virtual assets. But, virtual assets are the best speculative assets ever created. They are unpredictable. It is inconvenient to invest in virtual assets. So, we are not doing virtual asset investment yet."
Author/ Translator: Jamie Kim
Bio: Jamie Kim is a technology journalist. Raised in Hong Kong and always vocal at heart. She aims to share her expertise with the readers at blockreview.net. Kim is a Bitcoin maximalist who believes with unwavering conviction that Bitcoin is the only cryptocurrency – in fact, currency – worth caring about.