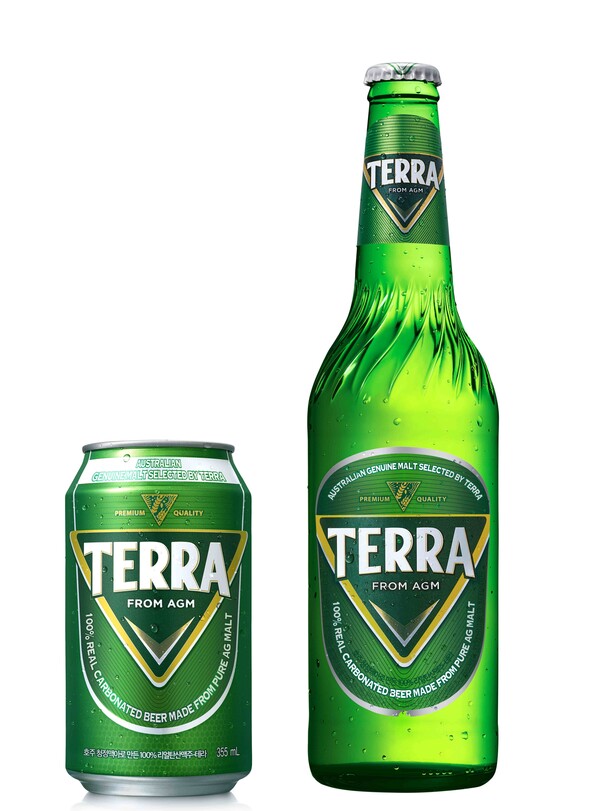 [Digital Today Reporter Cho Beliem] Hite Jinro (CEO Kim In-gyu) announced on the 12th that it began exporting Terra to three countries, including the United States, Hong Kong, and Singapore, in the third year of its launch.
The initial volume is 1.2 million bottles (330ml), and it is expected to be sold to those strategic countries that have high awareness of Korean liquor and have high export demands.
Since the launch of Terra in 2019, Hite Jinro has been in constant overseas demand, but has focused on meeting domestic supply due to the rapid growth in the domestic market.
Through the export of Terra, the plan is to target three strategic countries, arousing interest in Korean beer in the global liquor market, and satisfying consumer needs. For the stable domestic supply of Terra, it plans to export only a limited amount per year.
Hite Jinro will be the first to start selling in Hong Kong, a global beer brand battlefield, this month, and local sales in the US and Singapore in the order of mid-next month.
After supplying them to the Korean market, which was highly demanded for release, the company plans to gradually expand its sales outlets, such as Korean restaurants, which are frequently visited by locals.
Along with this, we plan to build brand awareness of Terra through collaboration with local soju customers who have actively pursued soju globalization and pioneered it.
HITEJINRO's Overseas Business Headquarters Executive Vice President Jungho Hwang said, "As there has been a continuous demand for terra export in the global market, we will target overseas consumers in three strategic countries." We will increase the status of Korean beer in the market."
On the other hand, Clean Lager Terra has recorded the fastest sales speed ever since its launch, and has surpassed the cumulative sales of 1.65 billion bottles in just two years after its launch, establishing itself as a leading domestic beer brand.