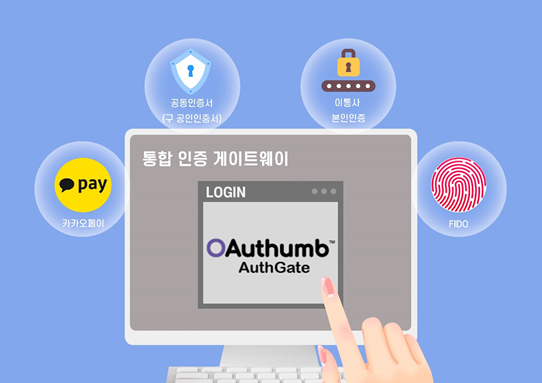 [Digital Today Reporter Hwang Chi-gyu] Security solution and SI company POSPOD (CEO Kyo-soon Kim) has cooperated with M&Wise (CEO Jo Jung-cheol), a company specializing in integrated messaging system and authentication service, to provide identity authentication service through Kakao Talk and Kakao Pay certificates 11 Sun said.
With this agreement, Pospod will be able to provide Kakao Pay authentication service to the integrated authentication gateway solution. In addition, it plans to supply integrated authentication gateway solutions to companies such as banks, insurance, and securities that use M&Wise integrated messaging systems a lot.
Previously, POSPOD developed an integrated authentication gateway solution'OAuthumb AuthGate' that can provide various types of authentication and obtained GS certification.
POSPOD CEO Kim Gyo-soon said, "We plan to apply the Kakao Pay certification service to the OTT (online video service) platform'ONFIF' exclusively for the International Film Festival, which was selected for the support project by the Film Promotion Committee, and the job linking platform for construction workers scheduled to be released in the second half of the year. "We will expand the cooperation field into the marketing field, such as enhancing the service brand image and strengthening customer relations by using AmNWise's flagship service Alim Talk and Friend Talk, the official dealer of Kakao Biz Message," he said.
Author/ Translator: Jamie Kim
Bio: Jamie Kim is a technology journalist. Raised in Hong Kong and always vocal at heart. She aims to share her expertise with the readers at blockreview.net. Kim is a Bitcoin maximalist who believes with unwavering conviction that Bitcoin is the only cryptocurrency – in fact, currency – worth caring about.