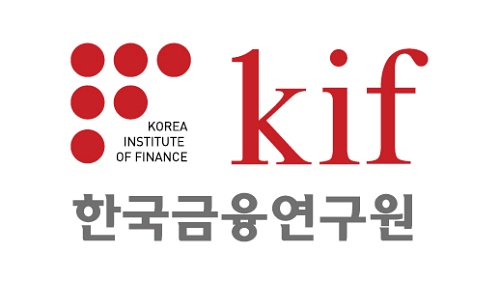 [Digital Today Reporter Kang Jin-gyu] The Financial Research Institute announced on the 9th that it will raise the forecast for Korea's economic growth this year from 2.9% to 4.1%.
Financial Research Institute said, "As global demand, led by the United States, is rapidly recovering due to faster-than-expected vaccine development and dissemination and large-scale fiscal expenditures in major countries, exports and facility investment in the Korean economy are showing high growth this year, and private consumption and construction investment are also modest It is expected to show a recovery trend."
The researcher said, however, that the number of new corona19 cases around the world is hitting the highest, especially in India, and the uncertainty related to infectious diseases is still large due to negative perceptions of vaccines and the spread of mutant viruses, and the smooth operation of the global supply chain is limited. He added that the downward risk of the company is still high.
The researcher predicts that this year's domestic private consumption will increase by 2.3%. It is observed that private consumption will gradually recover thanks to an increase in household income following the economic recovery, household savings accumulated after Corona 19, expansion of vaccinations, and increased consumption activities adapted to the Corona 19 situation.
The facility investment growth rate is expected to record 6.8%. It is analyzed that the increase in facility investment centered on the semiconductor industry, which has continued since the second half of 2020, will continue this year.
The Financial Research Institute predicted that the Korean economy will recover from the negative growth of last year's -1.0% due to the Corona 19 shock, and will show a rapid rebound of 4.1% in 2021, centered on exports and facility investment, but the gap between sectors will widen due to the sluggish sector in vulnerable sectors. .
The Financial Research Institute said, "It is necessary to properly adjust the combination of economic policies in response to the faster-than-expected economic recovery and intensifying uneven growth." "The monetary policy needs to reduce the degree of easing in accordance with the speed of the overall economic recovery." He explained.
In the second half of this year, the researcher said that if the economic efficacy of vaccination was confirmed through experiences in the United States, etc., consumption and investment sentiment significantly improved as the uncertainty related to infectious diseases reduced even in regions where vaccination was slow, leading to a remarkable improvement in economic recovery. Pointed out that there is a possibility.
However, as the economic crisis is unfolding amid high uncertainty due to the uneconomic factor of the outbreak of a new infectious disease, it is said that it is necessary to continue expanding macro-policies to support the economic recovery until the uncertainty is cleared.