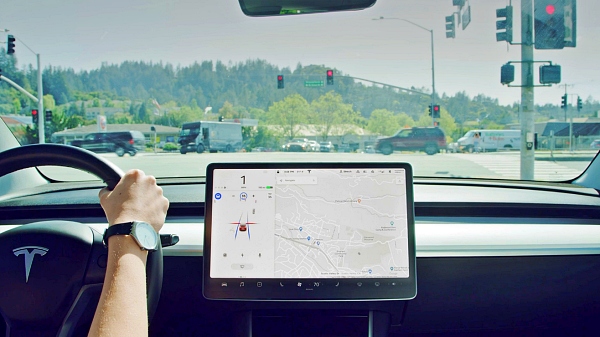 [Digital Today Reporter Hyun-woo Choo] It seems that it will be difficult to keep Tesla's promise to provide a fully autonomous driving function that does not require driver intervention by the end of this year.
On the 7th (local time), the economic media CNBC reported in Tesla's internal document that the schedule for implementing the fully autonomous driving function was not smooth.
Tesla's technical team, including CJ Moore, Tesla's director of autopilot software, and Eric Williams, a technical advisor, said in a document that was delivered to the California Vehicle Authority, saying that it is difficult to implement the fully autonomous driving function within this year.
Elon Musk, Tesla's CEO, is also known to have admitted to the fact in the document, saying, "The engineering reality and goals do not match." In his earnings release earlier this year, CEO Elon Musk declared that "before the end of this year, the level 5 level of fully autonomous driving will be realized."
The level 5 level of autonomous driving is a level in which the vehicle system takes over both driving control and driving responsibilities, meaning that a human driver is not required. There is no need to make a driver's seat on the vehicle.
Currently, the fully autonomous driving (FSD) function installed in Tesla electric vehicles is evaluated as Level 2, in which the system and humans share driving control and the driver takes responsibility for driving. For this reason, the remarks of CEO Elon Musk, who professed to implement a complete autonomous driving function at level 5 rather than level 3, have been considered quite exaggerated.
In fact, CJ Moore mentioned in a document exchanged with the California Vehicle Authority that "Tesla's autonomous driving function is currently in Level 2". The California Department of Motor Vehicles also pointed out that Tesla's self-driving function was exaggerated as "if the technology is not clearly recognized and misused, it can lead to tragic results."
In this regard, the National Highway Traffic Safety Administration (NHTSA) is calling for stricter guidelines to be applied to Tesla's autonomous driving function.