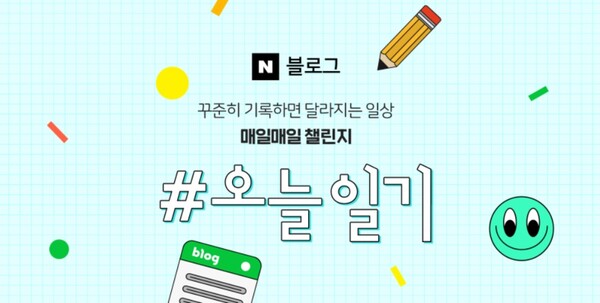 [Digital Today Reporter Jung Yoo-rim] Naver plans to reopen on the 24th by supplementing the'Today Diary Challenge' that ended early on the 3rd.
Naver, through its official blog, said, "We are trying to resume as soon as possible with gratitude for the hot reaction you showed in today's diary challenge, which ended early." We will guide you separately," he explained.
He added, "We will prepare carefully so that the original purpose of encouraging bloggers' diverse and sincere records as much as we start over is well alive."
Naver initially unveiled an event called'Daily Challenge #Today's Diary' that pays 16,000 won for Naver Pay to users who posted their diary on their blog for two weeks from the 1st to the 14th. It was a method of paying 1,000 won for 3 days, 5,000 won for 10 days, and an additional 10,000 won for writing until the 14th.
However, due to the fact that there were too many'abuse' participants, such as copying and pasting with multiple IDs, this was stopped within 3 days of the start.
In the event of an unexpected early termination, users complained about whether it would be necessary to catch the abusing user instead of stopping the event.
Naver plans to pay 1,000 won Naver Pay points for the event benefits for the 3rd day. The event was announced early and the point payment schedule was announced on the 27th, but he added that the schedule will be taken to be completed within 7 days.
Author/ Translator: Jamie Kim
Bio: Jamie Kim is a technology journalist. Raised in Hong Kong and always vocal at heart. She aims to share her expertise with the readers at blockreview.net. Kim is a Bitcoin maximalist who believes with unwavering conviction that Bitcoin is the only cryptocurrency – in fact, currency – worth caring about.