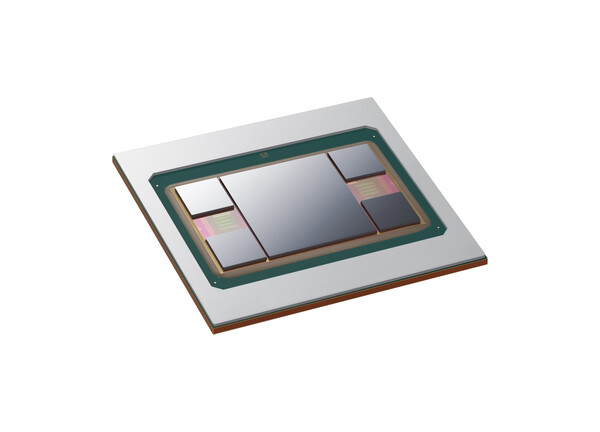 [Digital Today Reporter Jo Beliem Eum] Samsung Electronics announced on the 6th that it has developed a proprietary 2.5D package technology'I-Cube4′ that implements a logic chip and four HBM (High Bandwidth Memory) chips in one package.
I-Cube (Interposer-Cube) is an independent 2.5D package solution brand introduced by Samsung Electronics, and the number on the back of I-Cube means the number of HBM chips.
'I-Cube4 (Interposer-Cube4)' is expected to be widely used mainly in HPC (High Performance Computing), AI cloud services, and data centers, which require high-bandwidth data transmission and high-performance system semiconductors.
Samsung Electronics'I-Cube' is a heterogeneous integration package technology that arranges logic such as CPU and GPU and HBM on a silicon interposer to operate like a single semiconductor.
Through this, by arranging a plurality of chips in one package, the transmission speed can be increased and the package area can be reduced.
Samsung Electronics implemented ultra-fine wiring by applying a silicon interposer to the'I-Cube4′, and made it possible to stably supply the power required for driving semiconductors.
In general, as the number of semiconductor chips to be mounted in a package increases, the area of ​​the interposer increases with the increase in process difficulties.
Samsung Electronics applied semiconductor process and manufacturing know-how in various aspects such as material and thickness to prevent deformation of the very thin interposer at the level of 100 micrometers.
In addition, the'I-Cube4′ has its own structure that does not use a mold to efficiently dissipate heat.
Samsung Electronics conducted an operation test in the middle of the package process to filter out defects in advance and shortened the production period by reducing the entire process step.
"The importance of next-generation package technology is increasing, focusing on the field of high-performance computing," said Moonsoo Kang, Managing Director of Market Strategy Team, Foundry Division of Samsung Electronics. Based on this, we will also develop a new technology with 6 and 8 HBMs and introduce them to the market."
Meanwhile, Samsung Electronics introduced the'I-Cube2′ solution that integrates logic and two HBMs in 2018, and released the'X-Cube' technology that vertically stacks logic and SRAM in 2020, and differentiates the next-generation package technology. have.