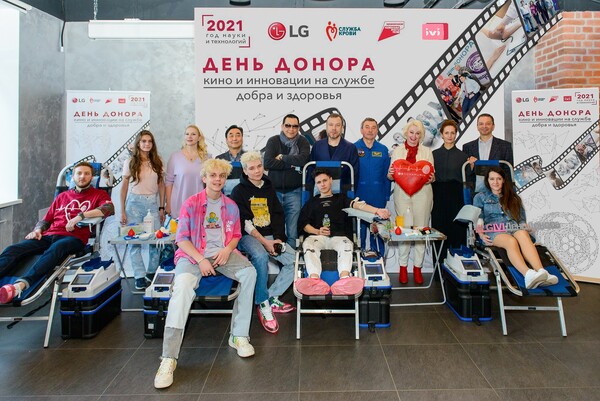 [Digital Today Reporter Cho Faith-eum] LG Electronics recently launched a'Life is Good' campaign in Moscow, Russia to promote the importance of blood donation.
LG Electronics collaborated with Russia's leading video on demand (VOD) platform company'IVI' to promote the importance of blood donation to the Russian community.
In this campaign, not only Russian citizens, but also local influencers such as astronauts, film directors, and actors participated in blood donation.
LG Electronics was able to effectively communicate the importance of blood donation to many people, including MZ generation, thanks to the content posted by the influencers participating in the event with the hashtag #LGLifeisGood on their social network service accounts.
LG Electronics has formed a partnership with the Russian government and has held more than 100 blood donation events since 2009, actively practicing corporate social responsibility.
Senior Vice President Roh Young-nam, the head of LG Electronics' Russia, said, "We will continue to promote various'Life is Good' campaigns to improve the health of the Russian community as well as improve our customers' lives."
Author/ Translator: Jamie Kim
Bio: Jamie Kim is a technology journalist. Raised in Hong Kong and always vocal at heart. She aims to share her expertise with the readers at blockreview.net. Kim is a Bitcoin maximalist who believes with unwavering conviction that Bitcoin is the only cryptocurrency – in fact, currency – worth caring about.