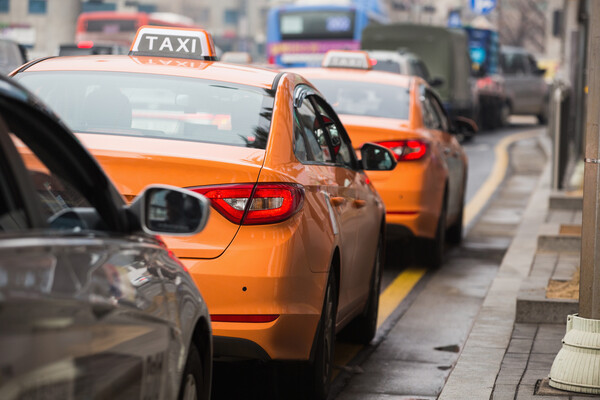 [Digital Today, reporter Jung Yoo-rim] Price competition among platform operators that have a taxi call brokerage market is intensifying. Following VCNC, which operated the member taxi'Tada Light', latecomers such as Tmap Mobility and Uber joint venture UT are actively joining.
VCNC announced that it will continue to offer discounts of up to 20% in May following April. It said that it offers 20% discount in Busan and 15% in Seoul and Seongnam. If you apply the discount coupon issued when calling Tada Lite with the mobile app, you can get a 15-20% discount depending on the region.
Ooty, a joint venture between Tmap Mobility and Uber, is also adding a taxi call brokerage service in earnest. Ooty said that it plans to offer a 10,000 won discount on the first boarding for users of UT taxi service (medium, model, and large) until July 31st.
In the case of VCNC, it is a little different from Ooty, which provides a taxi call brokerage service of Tmap Taxi in that it is directly engaged in the affiliated taxi business.
However, even in the case of Uber, which has launched a member taxi'Uber Taxi' in the Seoul area since last January, a promotion that allows existing passengers (users) to use the service at a 20% discount, continued until the 9th of this month. It also provides.
As such, the reason that each business operator is launching a promotion offensive is interpreted to increase its share in the taxi call brokerage market. This is because it is possible to create a structure that increases the number of calls (calls) and the influx of taxi drivers accordingly by increasing the usage of general passengers.
According to the '2020 Taxi Service Citizen Satisfaction Survey Service' released by the Seoul Metropolitan Government in March, 95% of respondents knew about the taxi app, of which Kakao Taxi (Kakao T) apps accounted for the highest share with 94.4%. . The Seoul Metropolitan Government conducted a survey of 1,000 respondents.
In questions related to the use experience, it is reported that 83.7% of the respondents answered that they have used the Kakao Taxi (Kakao T) app.
Until last year, Tmap Taxi, which had been refurbished with Wooti, ​​was in operation, and VCNC's member taxi'Tada Light' was also before service in Seoul, but there is no significant change in the situation where Kakao Mobility occupies a high share. .
Kakao Mobility not only provides a service that connects general taxis and passenger calls, but it is said that about 16,000 members of the member taxi'Kakao T Blue' are operating nationwide.
The transport worker (taxi driver) showed a similar pattern. According to the Seoul Metropolitan Government, as a result of asking 424 respondents, 93.2% of them were using a taxi app. As for taxi apps with dual experience, Kakao Taxi (Kakao T) apps accounted for the highest share at 98.5%.