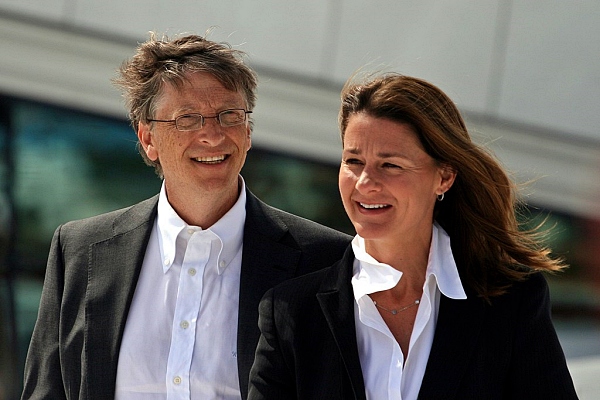 [Digital Today Reporter Hyun-woo Choo] Bill Gates, the founder of Microsoft (MS) and leading the US Silicon Valley IT industry since the 1980s, ended his 27-year marriage with his wife, Melinda Gates.
On the 3rd (hereinafter referred to as local time), foreign media such as Business Insider reported the news of the divorce of the founder of MS Bill Gates. Bill Gates also announced on his Twitter that the marriage was ending. However, it did not disclose the specific background.
Bill Gates first met Melinda Gates in 1987 and then married in 1994. At the time, Melinda Gates was working as a marketing manager at Microsoft.
Bill Gates and his wife Melinda Gates are run by the Bill & Melinda Gates Foundation, a charitable foundation founded in 2000. It is known that the couple will continue to operate the foundation even after the divorce.
Bill Gates still holds 1.37% of MS stock, which is worth more than $26 billion. Amazon CEO Jeff Bezos, who is competing for number one or two in the world with Bill Gates, also divorced in 2019.
After the news of the Bill Gates divorce, Microsoft's stock price, which had been sideways for several days, closed at $251.86, down 0.13% from the previous day. Even in the after-hours market, it fell 0.17%, and did not avoid the downward trend. After the 1Q earnings announcement on the 27th of last month, Microsoft's share price has continued to decline despite good performance.
Author/ Translator: Jamie Kim
Bio: Jamie Kim is a technology journalist. Raised in Hong Kong and always vocal at heart. She aims to share her expertise with the readers at blockreview.net. Kim is a Bitcoin maximalist who believes with unwavering conviction that Bitcoin is the only cryptocurrency – in fact, currency – worth caring about.