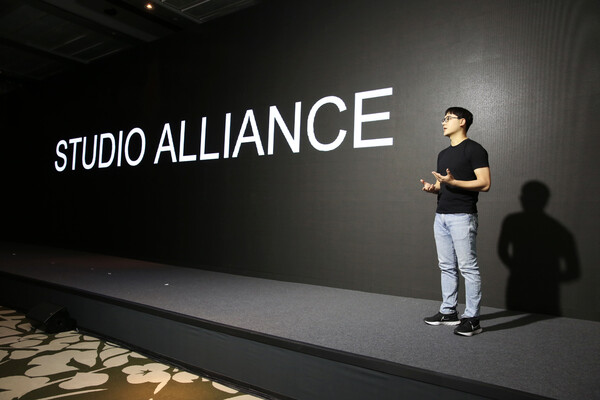 [Digital Today Reporter Choi Ji-yeon] Line Games held'LPG 2021 (LINE Games-Play-Game 2021)' and introduced five new games on the 29th.
"I was asked that Line Games was quiet for four years," said Kim Min-gyu, CEO of Line Games. "I think we are not a publisher, but a developer association."
He added, "We have been preparing games that have been completed together with each studio, and we were able to release them through this event today.
The five new games released on this day are ▲ PC online action RPG'The Banshee', ▲ Mobile RPG'Crystal Hearts 2: Dimensional Compass' ▲ Mobile & PC RPG'Undecember' ▲ Adventure Console'Project House Hold' ▲PC Online Shooting Such as the action'Quantum Knights'.
The Vanshee is a PC online action RPG game being developed by Pixel Cruise. Its main features include real-life graphics implemented based on Unreal Engine 4, a thrilling hit that maximizes combat pleasure, and a unique growth method that is achieved through the production and amplification of equipment, not occupations. It is expected to show its first appearance to users through Steam Early Access (Early Access) within this year.
Crystal Hearts 2: Compass of dimension is an adventure RPG game being developed by Netmarble F&C. It is expected to be released in 2022 and has inherited the sensibility of the previous work. In addition, by applying technologically advanced high-end graphics, you can experience more vividly the various adventure contents unfolding in the background of'Arkan Continent'.
Undecember is the debut work of Need Games and supports mobile/PC cross-platform. Undecember is an RPG (Hack and Slash) focused on the fun of character growth through the combination of Unreal Engine 4 based sophisticated graphics, exciting action, farming, and skill, and aims to be released in the fourth quarter of this year.
Project HOUSEHOLD was first unveiled this time as a console game. It is an adventure RPG in-house produced by Studio Largo, which developed'Berryed Stars', and deals with the stories of superpowers based on shamanism in the background of modern Seoul.
Quantum Knights is a TPS shooting action genre game developed by Space Dive Games. Against the backdrop of a medieval fantasy open world where magic and firearms are harmonized, the shooter's combat mechanism and a light movement system are combined to enjoy a stylish battle. It is expected to be released through Steam and LINE Games' own platform FLOOR in 2022.