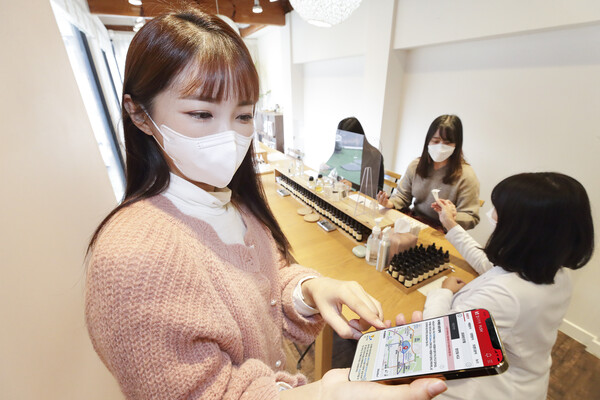 [Digital Today Reporter Baek Yeon-sik] KT announced on the 28th that it will partner with Shinhan Bank to broadly support small businesses' data utilization and digital transformation (DX, Digital Transformation).
KT has previously introduced various solutions such as KT Shop, marketing coach, and interactive reservation check-in to support small business owners. KT combines Shinhan Bank's financial services in addition to various commercial analysis services that were provided free of charge to small business owners using KT's popular platform.
KT will install a non-face-to-face business loan process in addition to the existing service of KT's Good Shop. This strengthens the convenience that small business owners can perform non-face-to-face loan information confirmation and loan execution. In addition, KT and Shinhan Bank also provide services for data-linked start-ups, financial product use, and store and business management.
In addition, KT and Shinhan Bank will combine telecommunications and commercial data with financial data to lay the groundwork for developing a new alternative credit rating model for small business owners.
KT plans to support small business owners, actively cooperate with Shinhan Bank to strengthen customer benefits, and establish a strategic cooperative relationship to jointly promote new businesses based on the big data convergence of both companies.
"With this agreement with KT, we will provide benefits of both companies' data, digital solutions, and financial services," said Jeon Pil-hwan, head of Shinhan Bank's digital group. We will continue to discover and provide them."
Jae-ho Song, Vice President of KT's AI/DX Convergence Business Division, said, "This business agreement will serve as an opportunity for small business owners to directly utilize big data and digital solutions, and will serve as an opportunity to escape from the digital vulnerable group. "We will actively support data utilization and digital transformation of small business owners by utilizing the technology and know-how of platform companies."
Author/ Translator: Jamie Kim
Bio: Jamie Kim is a technology journalist. Raised in Hong Kong and always vocal at heart. She aims to share her expertise with the readers at blockreview.net. Kim is a Bitcoin maximalist who believes with unwavering conviction that Bitcoin is the only cryptocurrency – in fact, currency – worth caring about.